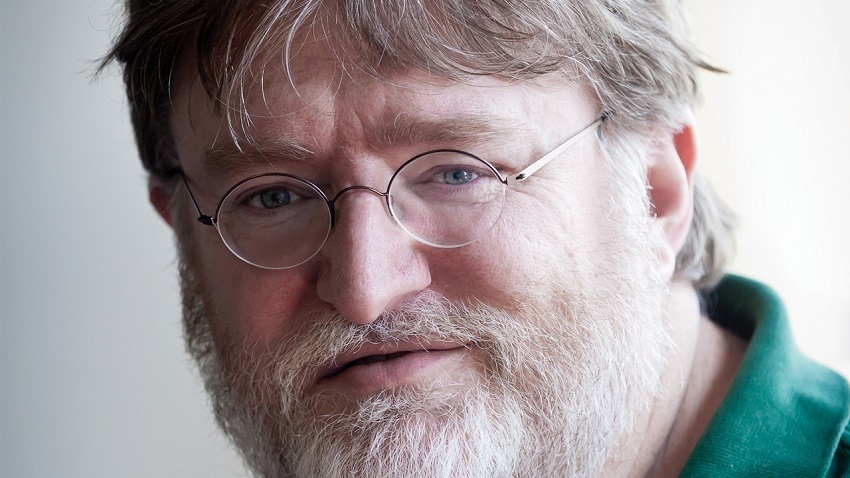 Two fans were found peacefully picketing outside of Valve's Washington headquarters yesterday, armed with placards and toothy grins. Can you guess what they were protesting for?
Yup everyone wants a little more Half-Life.
An image, tweeted by Bungie's Jason Sussman shows Valve boss Gabe Newell standing with the fans and their signs, which read "Canada 4 the Release of Half-Life 3" and "Half-Life 3… is it Left 4 Dead?" It's been four years since we've seen anything even remotely Half-Life related from Valve. Since giving us the second episodic follow up to Half-Life 2, Valve has developed and released two Left 4 Dead games, Portal 2, Steam freebie Alien Swarm and a truckload of Team Fortress 2 updates.
Half-Life 2 Episode 3 was scheduled to wrap up Half-Life 2's story arc. Back in 2006, Valve said that Episode 3 would be the last "in a trilogy…that will conclude by Christmas of 2007." Ha! So much for Valve Time. It's dubiously rumoured that Episode 3, or indeed Half-Life 3 might be shown at this year's Gamescom, possibly running on a brand new engine. I'm keeping my fingers crossed, but I just don't see it happening.
It's reported that Gabe bought the pair lunch. It's a good thing that there were only two of them because it's widely believed that Gabe is unable to count to 3. Half Life 2, Half life 2: Episode 2, Team Fortress 2, Left 4 Dead 2, Portal 2, DotA 2
Source : IGN
Last Updated: July 18, 2017