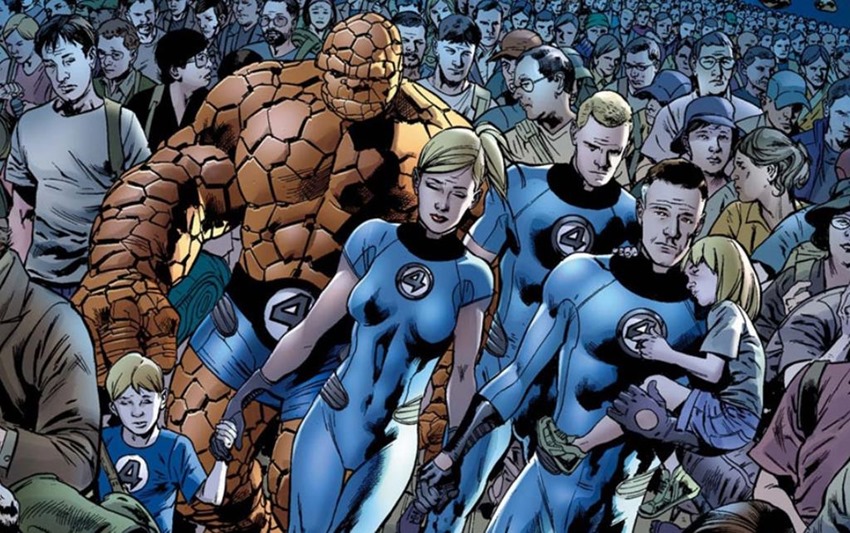 There's a new kid on the free-to-play block this month, as Marvel Heroes Omega is finally ready to leave its beta days behind and go for a full release on PlayStation 4 and Xbox One. It's a superb grindfest of a game: Think Diablo meets the entire Marvel Universe as you click your way to glory. Did I say the entire Marvel Universe? That might have been a bit rash, as Marvel's first family find themselves further exiled from not just their roots in comic books but also any future and current video games.
"Starting on July 1, 2017, the following Heroes will no longer be available to purchase with Gs: Mr. Fantastic, Invisible Woman, Thing, Human Torch, and Silver Surfer," Marvel Heroes Omega developer Gazillion wrote on their homepage.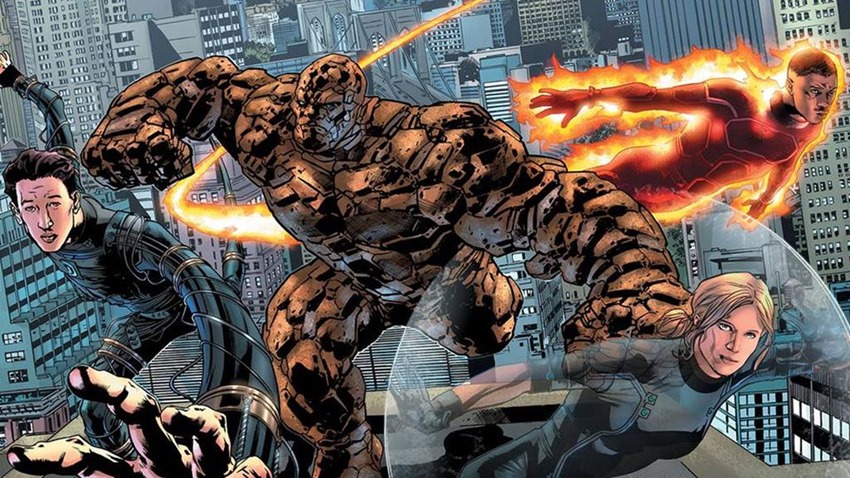 You will have until Wednesday (6/28) at 2:00PM PDT to purchase those heroes with Eternity Splinters. This change will also affect all costumes for those characters as well as Future Foundation costumes for other characters. See below for the full list. Please note that this upcoming change will not affect Doctor Doom, who will remain as a playable Villain and maintain his role in the game's story campaign.

Under Gazillion's renewed licensing agreement we do not have the rights to continue selling these characters moving forward.
If you are playing Marvel Heroes and you have dropped a few Eternity Splinters on Reed Richards and co in pursuit of some clobberin' time, there is some good news: You'll still have access to those characters. That goes double for any costumes purchased as well, so long as this was done before the July 1 cut-off date. As Gazillion detailed:
As mentioned, if you already own any of the affected Heroes or costumes, you will still be able to use them as always.
Achievements and Login Rewards that currently award a H.E.R.B.I.E. will offer new rewards.
Fantastic Four and Silver Surfer-related achievements will remain, but will not be attainable without these Heroes.
Gazillion says that these characters will still be supported with "with the upcoming Omega items, ongoing tuning, bug fixing and the same attention we give to all characters". In terms of the bigger picture, the deletion of the Fantastic Four and the Silver Surfer will result in 31 other costumes being affected:
Spider-Man Future Foundation
Spider-Man Future Foundation Black
Spider-Man Bag Man
Ghost Rider – What if?
Doctor Doom Future Foundation
Mr. Fantastic Future Foundation
Invisible Woman Future Foundation
Invisible Woman Future Foundation Black
Invisible Woman All New Marvel NOW!
Thing Future Foundation
Mr. Fantastic All New Marvel NOW!
Mr. Fantastic Future Foundation Black
Invisible Woman's Ultimate FF
Thing All New Marvel NOW!
Thing Black Future Foundation
Thing Black Jersey
Thing Fantastic Pants
Thing Fear Itself
Thing Incognito
Thing Modern
Human Torch 2099
Human Torch Classic Blue
Human Torch Light Brigade
Human Torch Modern
Human Torch Original
Human Torch Red
Human Torch Uncanny Inhumans
Silver Surfer Classic
Silver Surfer Exiles
Silver Surfer Keeper
Silver Surfer Silver Savage
A shame really. It's not about them being playable, but rather that this reeks of Marvel's petty dispute with the current film rights holders to the Fantastic Four license, FOX. Reed Richards and his family are pretty much persona-non-grata in that comic book universe, having left reality to explore uncharted universes and dimensions since the conclusion of the Secret Wars.
Hopefully the gap left in the wake of the Fantastic Four's deletion, will be filled in by a few new faces along the way.
Last Updated: June 28, 2017