Many aren't strangers to fantasy sports. If you're a football lover there's no doubt you've at least once had a fantasy Premier League team. It has either ruined friendships, or created new ones, but fantasy sports now have a new friend too –  Fantasy eSports. Fantasy eSports are not a new concept in the gaming industry at all, in fact some of the earlier Dota 2 International Compendiums allowed owners to create their own fantasy teams, and earn rewards. What has changed the game is undoubtedly Vulcun, the Fantasy eSports site where you can make real money taking part in various leagues.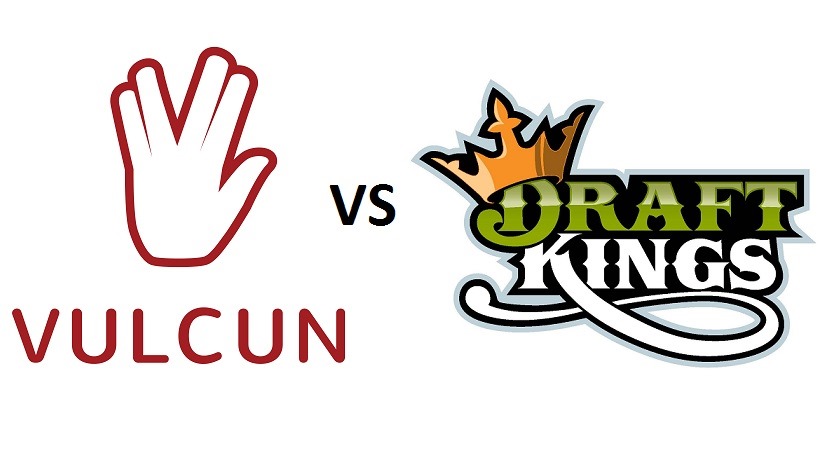 Vulcun.com
Vulcun used to be an eSports team before it became one of biggest eSports endeavors in the industry. The now fantasy eSports site has paid out millions of dollars to it's users, and continues to leave it's mark on tournaments and various eSports projects.
Vulcun is simple. You pick your discipline and create your fantasy team for a specific league. Each fantasy league gives you 10 000 points to spend on players from various teams in their respective tournaments. These players have a numerical value corresponding to their skill rating (eg. better players cost more), and so you build your dream team. In short, that's how Vulcun works, except there's money involved. You're able to enter leagues with coins (earned daily) or real money. Each league has an entrance fee and the payouts are usually for the top few spots up to 100 (depending on the size of the league). Some leagues cost $10 some cost $500, it all depends on how well you know your teams.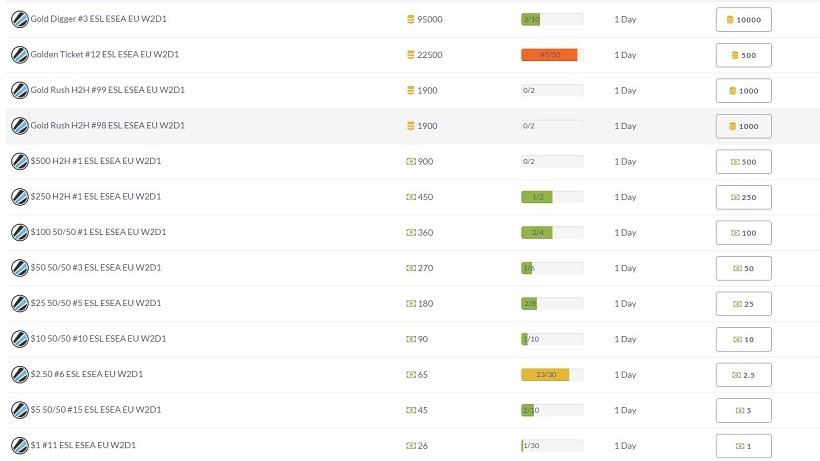 Above are various fantasy leagues with their buy ins.
Apart from hosting the fantasy league site, Vulcun also sponsors major tournaments and hosts their own leagues. They've also partnered with a few popular streamers to help promote their site, and these streamers host their own Vulcun fantasy tournaments where followers can enter.
Draft Kings
The success of sites such as Vulcun, and at a stetch CSGO Lounge, has piqued interest from other major sporting companies. Major betting sites are being backed by actors, and now Draft Kings. Draft Kings has hosted daily and weekly fantasy leagues for almost four years, and they have recently opened their doors to eSports starting with League of Legends (arguably the most popular eSport in the world).
 What differentiates the two is the mobile accessibility, which is something I struggled with when trying to use Vulcun on my phone. It will be interesting to see if Draft Kings take a similar approach to eSports compared to Vulcun. Being a well-known brand in fantasy sports could mean a lot more money, but it's rather unconventional for a fantasy site to endorse sporting tournaments. eSports is a whole other ball game.
Needless to say both websites are a major positive incentive lending their hand to the growth and popularity of eSports.
Like esports?
Check out esports central
Last Updated: September 21, 2015