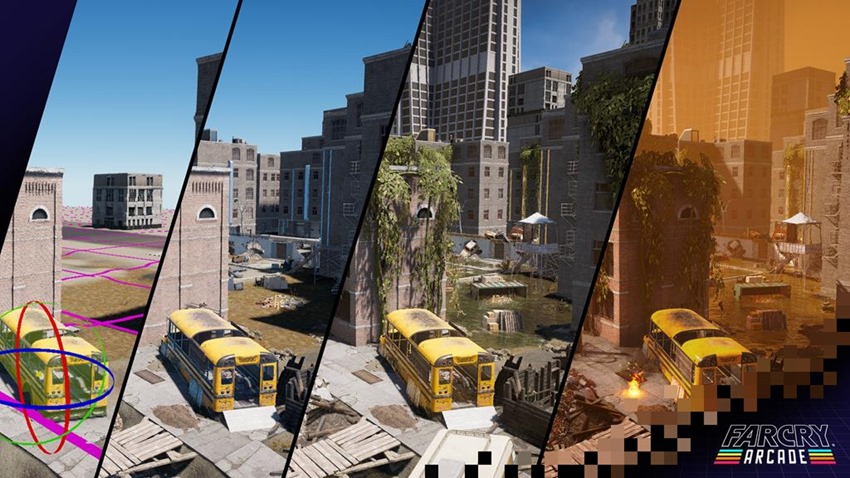 Any video game which allows you weaponise nature's fury in the form of grizzly bears (not those ones), is automatically leaning towards a bit of madness on the ol' sanity scale. Far Cry 5 is leaning heavier on the craziness ahead of its launch, in a manner that would make Vaas Montenegro proud as its Arcade mode will allow players to drop plenty of assets from ye olde Ubisoft games such as Watch Dogs_2 and Assassin's Creed: Black Flag into its map editor.
Basically, you're remixing Ubisoft's greatest hits into your own custom challenges and missions. Neat.
"The more we progress, the more we try to streamline our engines, our data, to try and exchange some animations, some characters, some places, some models, we stumbled on the opportunity to actually take some of the assets of the Assassin's Creed franchise and Watch Dogs and bring in the Arcade, and that was just super cool," Far Cry 5 narrative director and all-around nice guy Jean-Sebastien Decant said to VG247.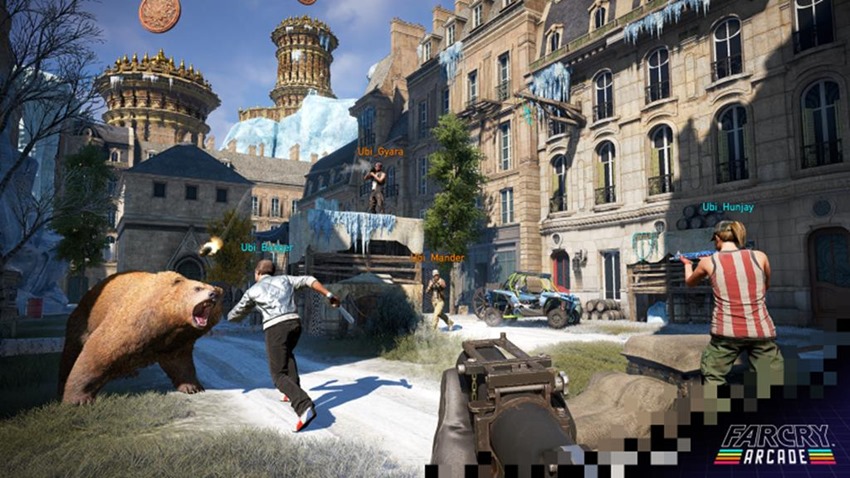 It's like oh, shit, I can play now Far Cry in a city, or within a pirate environment, or even the primitive stuff from Far Cry Primal. That's super cool, and I can mix-and-match. The possibilities were super seducing.
It's not the first time that Far Cry has dipped its toes into giving players some form of customisation, as Far Cry 2 set a high benchmark for customisation with its own suite of options that players could tinker with. This time, Ubisoft wants to take that sense of world-building and make it more social as they encourage would-be engineers to share their creations. Which will probably consist of at least three million dick-shaped maps, by my modest estimates.
"Within Ubisoft we're producing so many big worlds, in so many different franchise now. You have to imagine that we are almost like little villages," Decant said.
We're villages, but we're part of the same country.
It sounds promising, what with Far Cry 5 shaping up nicely so far. A game that appears to be a mix of light and heavy themes, while remaining unashamedly mad at the same time. Quintessentially French, you could say. Here's the official description of the map editing tools, before the game arrives on March 27:
Walk up to an arcade machine in a bar, for example, and you can jump straight into Far Cry Arcade, check out the latest user-created levels (which will be curated by the developers), and start playing. You'll visit these worlds as the same custom deputy you play in the campaign, and any experience points, perks, or money you earn while playing will cross over into the campaign when you're done. (And no, that doesn't mean you can just create a "level" filled with cash and make yourself rich.)
Last Updated: March 7, 2018