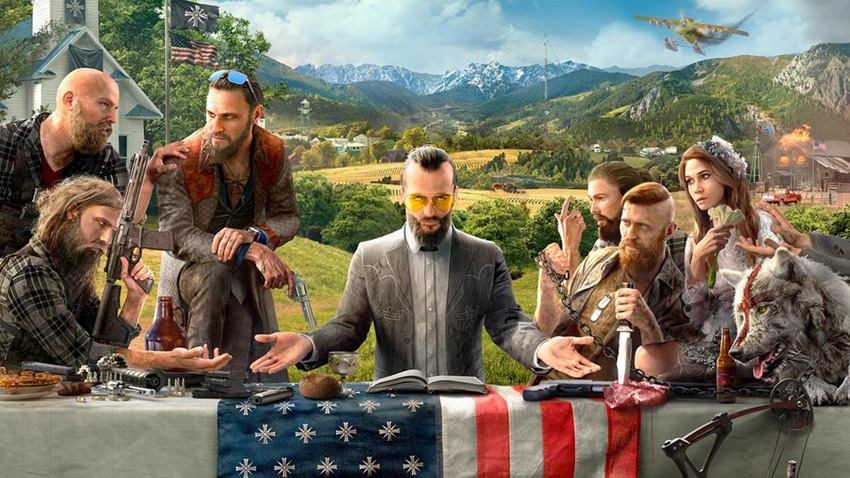 Look, if you're going to sell a season pass for your game, you have to make the content worthwhile. Content that keeps players around for longer, expands on the game in a meaningful way and extends its themes further. Or you could say testicles to that idea and go mad with DLC power in a manner that is uniquely French.
Which is exactly what Far Cry 5 is doing, so that first statement of mine was a perfect segue I guess. Guys, it's not easy being this talented at linking subjects, trust me. Anyway, Far Cry 5 is out soon and in typical Ubisoft fashion it'll ship out with some extra content promised for the months ahead. What's there left to do once you've freed America's finest from the clutches of a gospel-quoting madman?
Why head on down to Vietnam, Mars and take a stroll down memory lane it seems. Here's what you'll find in the Far Cry 5 season pass, straight from Ubisoft's mouths: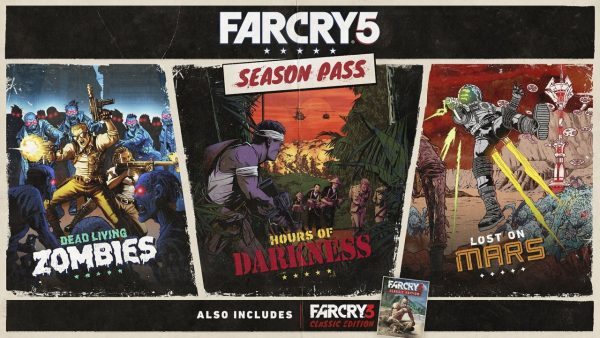 Hours of Darkness
Players will travel back in time to Vietnam to battle against Việt Cộng soldiers.
Dead Living Zombies
Players will face hordes of zombies in multiple b-movie scenarios.
Lost on Mars
Players will leave Earth behind to go toe-to-claws with Martian arachnids.
As usual, you can buy the content separately, grab a season pass after launch or grab a fistful of dollars and purchase the entire Far Cry 5 kaboodle (HECKIN' KABOODLED). Here's some cool news though: Far Cry 3's "single-player content is getting ported over to current-gen consoles as Far Cry 3: Classic Edition, while PC players get the game in its entirety. This will be available for free as an extra incentive for anyone purchasing the season pass.
Which is kind of cool, considering that Far Cry 3's Rook Islands were home to the best villains in the series thus far. Far Cry 5 drops you in the middle of Montana on March 27.
Last Updated: February 2, 2018