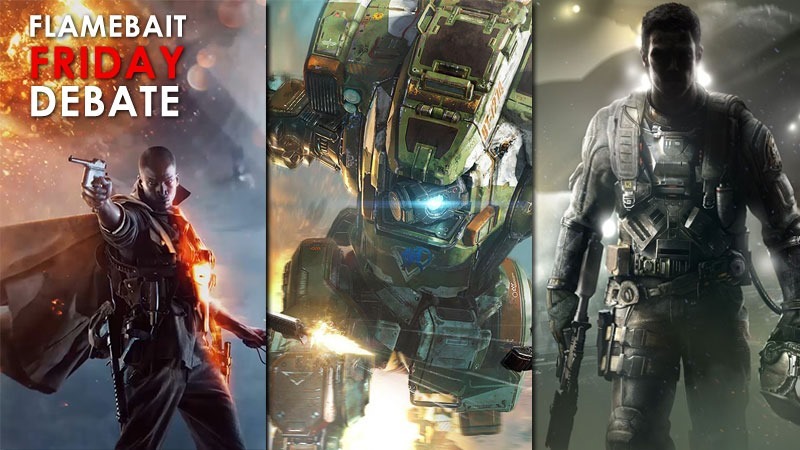 If you're a first person shooter fan, it can be a confusing time right now – because there are so many good ones. Today sees the release of Titanfall 2, the second game from former Call of Duty developers as Respawn Entertainment. This time around, it comes to more platforms, adds a single player campaign and is pretty damned good!
If you prefer your digital warfare with a more historical bent, there's the also great Battlefield 1 that's been out for the past week or so. It brings the series to the great, miserable war – and adds in a compelling campaign that doesn't seem as shoehorned in as the ones from the previous games. According to Matthew, it's great.
"World War I is hard material to tackle, but DICE have managed to do it respectably enough. Battlefield 1's campaign is memorable, and it's multiplayer, brutal. The latter doesn't necessarily provide a whole new experience, but a coat of paint from The Great War certainly makes the series feel nice and fresh again."
And then, coming next week we have the stalwart, annualised Call of Duty. This time, it's infinite Warfare as the whole thing heads off in to spacer. Featuring new, aerial warfare from within a piloted ship called the Jackal and bolstered by an 80's-themed Zombie game, it could well be the freshest Call of Duty yet.
Which one though, appeals to you most? Which have you bought, which shall you be buying and which shall you ignore completely? Tell us!
Last Updated: October 28, 2016