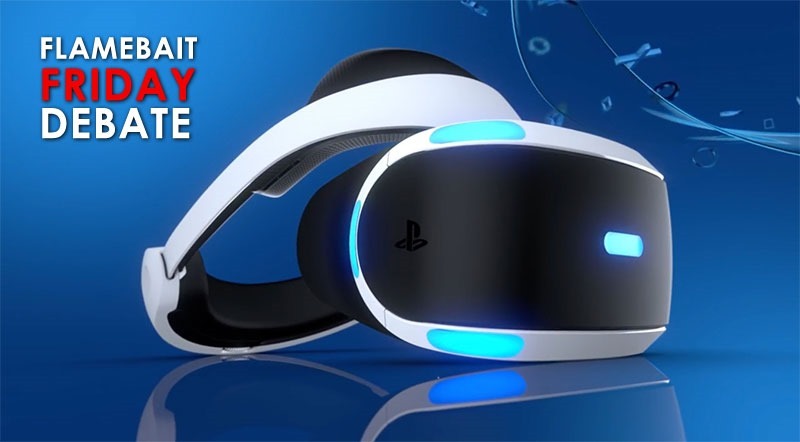 I was once a VR sceptic. I really didn't think it could be nearly as immersive, entertaining, or game-changing as pundits would have you believe. Over time, that view has softened – and while I'm still not completely sure than VR is ready for prime time, I'm certain that soon, it will be.
One of the biggest things that'll help VR find its footing in the mainstream is PlayStation VR, which launched nearly worldwide yesterday. Its cost is nearly half that of the competing VR headsets and strikes a great balance between bleeding edge and affordability. It's also not available here in South Africa, and it's making me quite sad.
Here's what Kinda Funny's Colin Moriarty said on Twitter.
#PSVR is finally in the wild. I'm ecstatic that everyone finally gets to see what it's all about. VR is an important quantum leap for games!

— Colin Moriarty (@notaxation) October 13, 2016
Yes, I'm suffering from extreme VR FOMO – the fear of missing out on something that very nearly feels like a revolution. Largely, I just want to play Rez the way it's meant to be played. Sure, it seems like there are actually other great games that are worth playing. The Batman Arkham VR experience is intriguing, and RIGS: Mechanised combat seems like one of PSVR's killer apps.
Who needs drugs? 
While I had fun with the Vive (and it is still technically superior), the PSVR is the better headset in many of the ways that matter – feeling like a premium, prime time device rather than an experiment. And I must have it. I must.
But instead we wait. Apparently until January 24.
I have extreme FOMO. Do you feel like you're missing out?
Last Updated: October 14, 2016