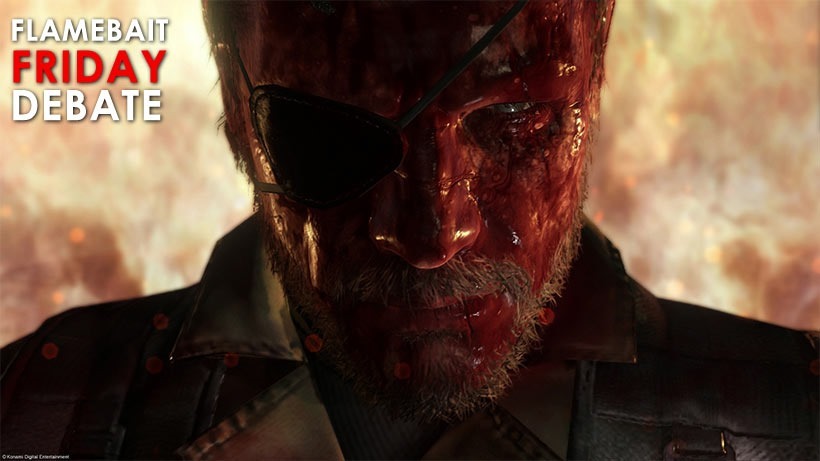 I'm going to start to sound like a bit of a stuck record here; but I kinda hate Metal Gear Solid V. And that's a very different stance I had just a few weeks ago, where I was busy proclaiming it as not just my game of the year, but one of the best games I've ever played.
But what happened? How did I fall out of love with Kojima's masterpiece? Like many, I've been disappointed by the game's wheels coming off once Chapter 1 concludes. Further to that, it doesn't really get better – with the ending making a mockery of the entire experience.
Mostly, it's the stuff that's been added in afterwards that's gone right up my nostrils; that silly base insurance stuff you buy for real money, and the offline tax that some players are experiencing, where their hard-earned currency is being whisked away despite them not even using the online FOB nonsense.
As far as actual gameplay goes, I still think it's great, but as a whole package, my love has turned to hate and derision. It's not the first game to do that. Assassins Creed 3 is a prime example. It started of so well, telling the story of one of the most genuinely interesting characters in the franchise; Haytham Kenway. And then it turned out that those bits were a protracted, 8 hour long tutorial, before jumping in with one of the dullest characters in a video gamer ever, his son Connor.
Another good example is the Deadpool game – which started off as irreverent, silly and charming – and then just did the same thing for hours, eventually wearing so thin that Unicef tried raising funds for it.
What of you? Have you played a game that you've loved, only to hate it at a later stage?
Last Updated: October 16, 2015