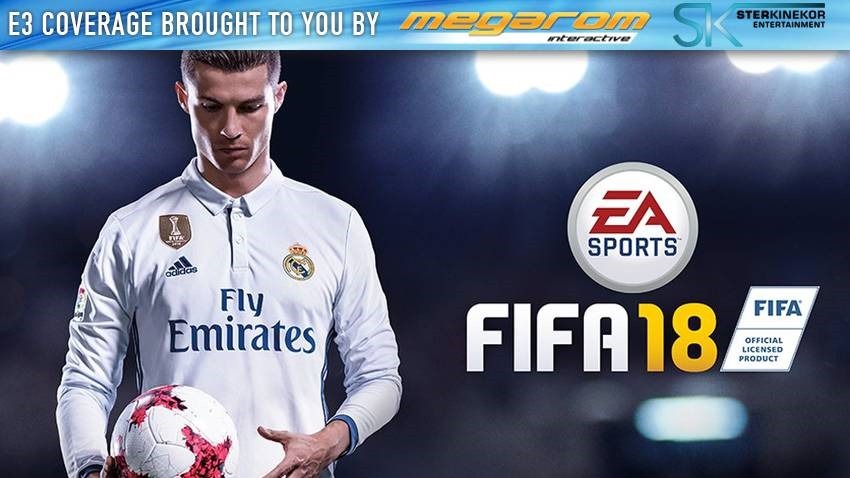 FIFA 18 is coming, of course – and of course EA showed more of it at its EA Play. As we already know, it will feature Real Madrid C.F's star Cristian Ronaldo as the cover star on all formats of the game. The football star's player data was recorded during training sessions and will be used to make improvements to the game's AI (and presumably, diving physics).
"To deliver innovation in FIFA 18, Cristiano Ronaldo's data was recently recorded during a training session at a mobile EA Capture studio in Madrid. Data capture of Ronaldo's acceleration, run cadence, skills, and shooting technique were all recorded to bring veracity to his likeness and personality in FIFA 18. His data also informed important gameplay elements including fluidity, player responsiveness and explosiveness."
And its new Journey mode features Ronaldo too – along with some interesting co-op.
FIFA 18 launches on PC, PlayStation 4, Xbox One, Switch, PlayStation 3 and Xbox 360 on September 29th. It's worth remembering that those last three versions also run on an older engine, and not the Frostbite one that powered FIFA 17 on the PS4 and Xbox One – so that means no single player story campaign.
Need more E3 in your life?
Check out our E3 2017 portal powered by Megarom Games and PlayStation
Last Updated: June 10, 2017