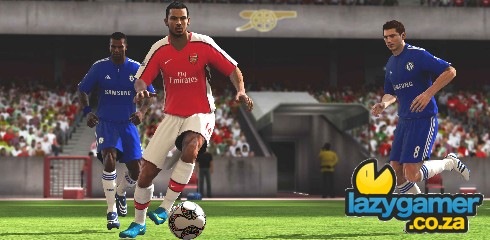 2010 is going to be a huge year for us in the footballing world and with all eye's being on South Africa next year it's only fair that we start to educate ourselves about football, or soccer as some weirdo's prefer to call it.
To aid in this I recommend picking up a copy of FIFA 2010 when it gets released on the 2nd of October 2009 on pretty much every platform under the sun.
The FIFA series from EA has been a mainstay in my gaming life and while I am pretty rubbish at the game it is always the one I turn to when I just want a 10 minute quickie… you know what I mean.
Anyway the other title I am really looking forward to is FIFA world cup 2010, while the previous World Cup games have been less than satisfactory this is one title that we are honour bound to buy.
It's highly doubtful the World Cup will be back in SA in our lifetimes after all.
Last Updated: July 20, 2009