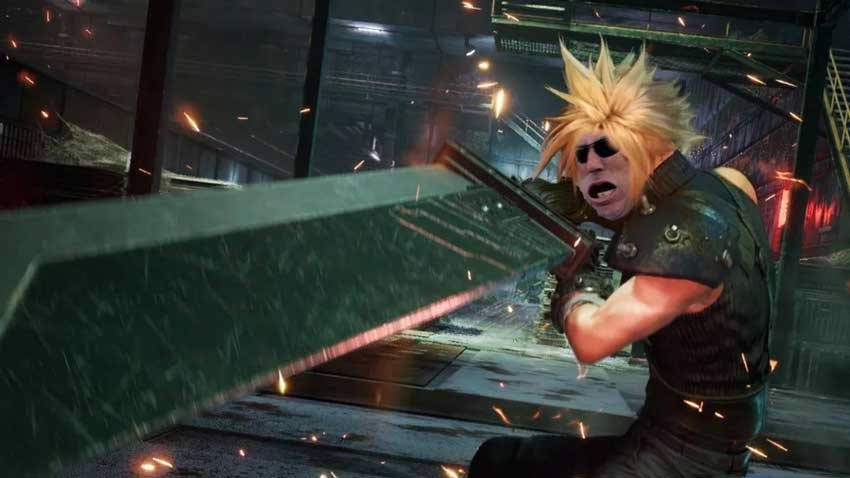 Final Fantasy 7: Remake is getting a two-for-one special on PS5 this year: Its PS5 upgrade will add some fancy new visuals, new content, and bump up the frame-rate, plus it's getting a silly name to signify its makeover! A first glance at the Final Fantasy VII Remake Intergrade trailer reveals a handsome product, which only highlights just how impossibly good the original game looked on PlayStation 4 last year.
A predictable upgrade, but one that won't show what Square Enix's remake of the beloved RPG is really capable of on PlayStation 5. You'll have to wait until the next Remake chapter to see just how much of a visual slobber-knocker Final Fantasy can be when the dials have been turned up to 11. "In terms of graphics, lighting and textures are the main adjustments [in Intergrade], but environmental effects such as fog have also been added to further enhance the sense of realism and immersion in the world," game director Tetsuya Nomura said to Famitsu via VGC's translation.
As for adaptive triggers, they are partially supported. However, in terms of using all of the features of PlayStation 5, please wait for the next game where we can start from scratch.
Nothing too surprising right there. We're still in the very early days of the PS5, and the next chapter in the Final Fantasy VII Remake saga will be developed with that console in mind, allowing it to further draw more of that system's power out. As for what Part 2 will focus on? Square Enix is naturally keeping its mouth sealed up tighter than a duck's rear entrance, but f the first game was any indicator, Final Fantasy VII is ready to explore some wild new storylines and directions when it returns.
Speaking of remakes, developer Forever Entertainment will be working with Square Enix on fresh updates of "several" titles based on a particular franchise that the publisher owns according to Biznes. The Polish studio will use a "a new graphic design", but the core gameplay of these titles will remain the same. It's not a Final Fantasy VII Remake-level project, but it's one that could be potentially lucrative for the studio.
It'll have to shell out cash from its own pocket to develop these remakes, but it'll pocket a cool 50% of the revenue afterwards. Considering how Square Enix has a bit of a dodgy success rate with remasters on non-Final Fantasy games, maybe a bit of outsourcing is the way to go on preserving its legacy titles.
Last Updated: March 2, 2021