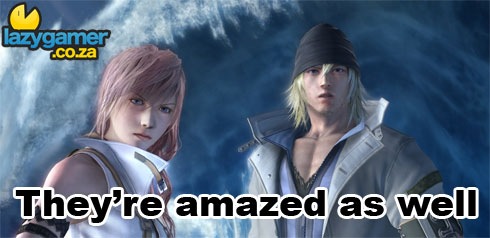 With Final Fantasy XIII being released in just 3 days time in Japan you can imagine the land of the rising sun is starting to get a little Final Fantasy crazy at the moment.
Famitsu has just released the first FFXIII review and surprisingly it has missed getting that all important 40/40 which has been bestowed upon Super Mario Bros and Bayonetta already this year.
The single reviewer who let the fans down gave it 9/10 and had this to say
"There's a few niggling issues like battle damage being difficult to see, and the screen being cluttered, but the amount of enjoyment this game offers more than makes up for it. You'll be drawn into the world with visual, aural, and story aspects. I have a bit of resistance calling this an "RPG-like RPG" however."
In my mind Famitsu give away too many perfect scores anyway but it's going to hurt the Final Fantasy followers that they didn't give out at least one more this year.
Source: FFXIII.net
Last Updated: December 9, 2009