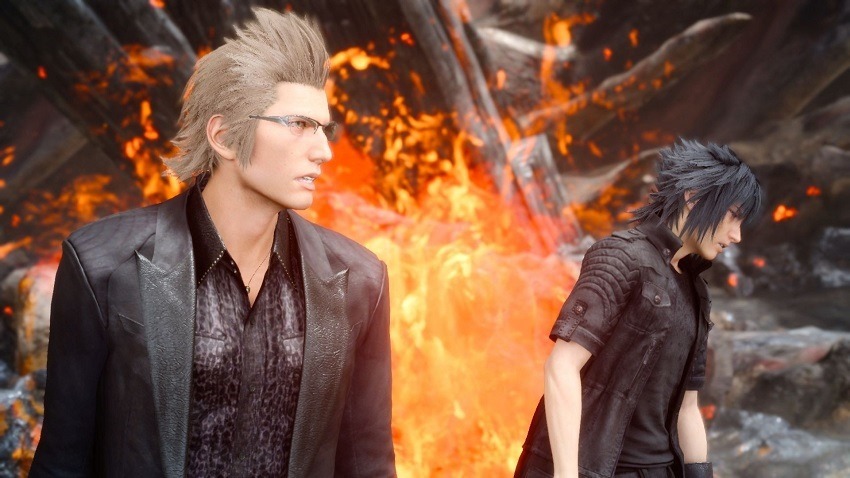 It's 2018 and Final Fantasy XV still has the best boys in videogames. Noctis and his crew are easily the best part of a slightly fractured Final Fantasy game, which means returning to their world feels like a homecoming to good friends. The Final Fantasy XV train has been rolling with the steady stream of DLC episodes released last year, and Square Enix has no intention of stopping. The Royal Edition is real, and it's not simply collecting previous content into a new bundle.
If you thought there wasn't anything else to see in XV, well Square Enix is in the mood of giving. The Royal Edition will bundle all previous DLC together for a big, cohesive package, but it's also adding a lot a new content. The biggest includes an entirely new area to explore, with the previously inaccessible ruins of Insomnia now open for you to dig around it. It holds new gear and secrets, as well as a handful of new bosses that will try to quickly break up your band of merry men.
The content will also be made available for existing owners of Final Fantasy XV, by way of a $20 additional purchase. Not bad for everything you're getting.
An all-new dungeon – Insomnia City Ruins: Expanded Map
New features such as first person mode, new gear, and new bosses.
Armiger Unleashed – after you collect all 13 royal arms, a more action-oriented mode of the Armiger is unlocked
Royal Vessel – the boat from FFXV is now a controllable vehicle. The same body of water (between Cape Caem and Altissia) can now be freely explored.
All season pass content – Episode Gladiolus, Episode Prompto, Multiplayer Expansion: Comrades, and Episode Ignis.
Over a dozen pieces of DLC, including weapons, Regalia car skins, and item sets.
Included with this news is confirmation of the PC version of the game, which has been in development since the shipment of the original title in 2016. Final Fantasy XV: Windows Edition is launching on Steam, Origin and Windows Store, and will act as the definitive visual edition of the game. You can look forward to all the bells and whistles Nvidia Gameworks brings (look at that grass), as well as 4K textures, improved shadow mapping and more.
There's no indication in the trailer or on the game's official website whether the Windows Edition will launch with the Royal Edition content (the trailer itself specifically specifies only Xbox One and PS4), so there might be a little more waiting for all the content to reach those who have already been overly patient. But both games are set to launch soon, with the Royal Edition and the PC version aiming for a March 6th release.
Last Updated: January 16, 2018