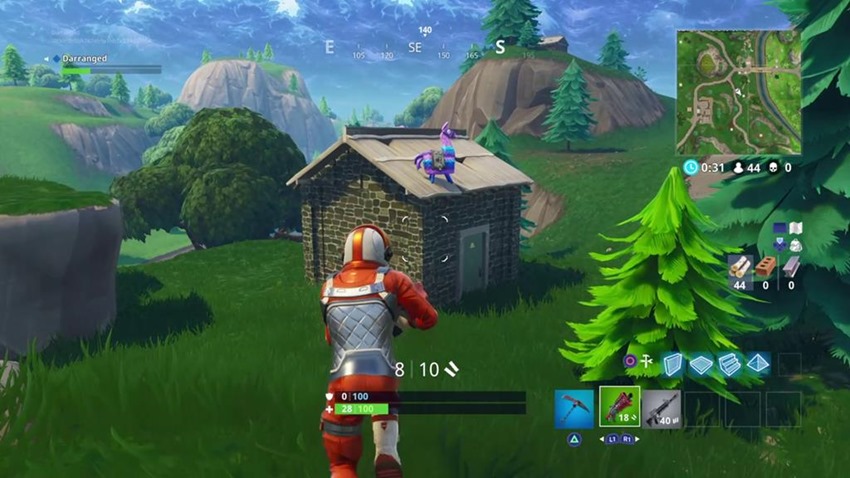 WinAmp. It kicked the llama's ass so hard that it spent many years in hiding, biding its time and waiting for the day when it rise to power once again. That day is now, in the hottest game of the year as llamas have made their existence known within Fortnite Battle Royale. I think, my version of history is based on facts that are spotty at best.
There's a good reason to hunt down llamas within Fortnite Battle Royale however, as these cuddly critters don't just have great gear. They've got the right gear at the right time when you activate them. Also, tons of building materials. Finding them is a little bit tricky of course, as Fortnite will only generate three of them in every match, in 14 specific locations. Here's a list and a map of where I've found them so far.
Click to embiggen: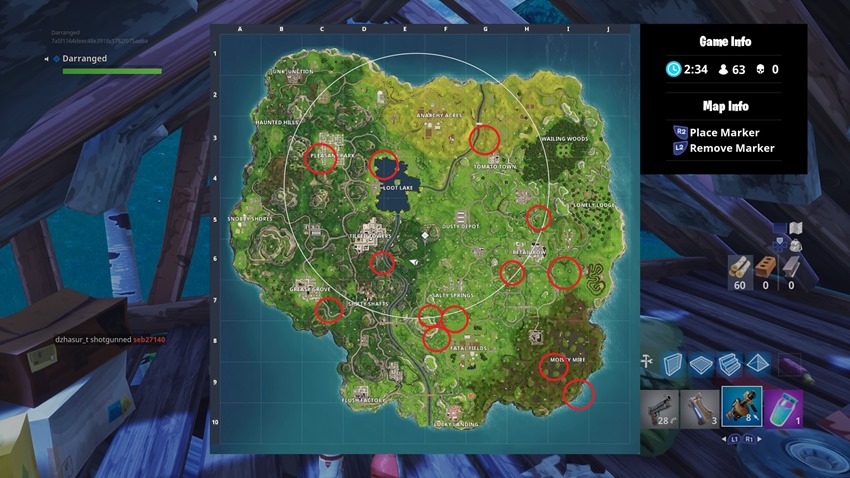 C4 – Sitting outside of a house, near Pleasant Park's C3 and C4 borders
C7 – Greasy Grove, to the South
D6 – Tilted Towers, on the far Eastern side near the border to E6
E4 – North of Loot Lake, in the northwest corner
F7 – Fatal Fields, to the north
F7 – Salty Springs, to the south
F8 – Fatal Fields, to the west
G3 – At Anarchy Acres, go East, and search the far north corner above the bridge
G7 – Southeast of the border corner between G7 and H7
H5 – South of the Prison area
I6 – Retail Row, just north of the trees that form a triangle
I6 – Retail Row, with multiple spawn locations apparently
I9 – If you go directly under the "I" of the Misty Mire text on your map, you'll find a llama
So there you go. A ton of loot, consumables and weapons waiting for you, if you're lucky enough to stumble upon a fabled llama. And while you're there, come join me for a few rounds of Blitz. It's Bliss Blitz for me.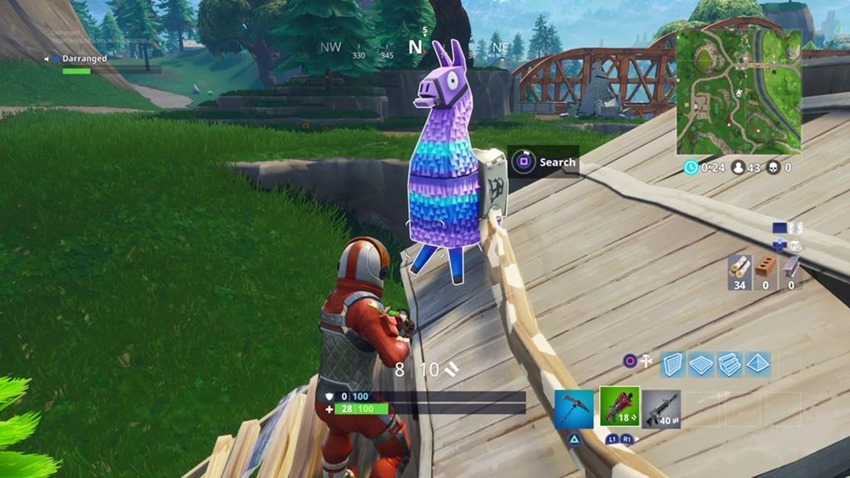 Last Updated: March 20, 2018