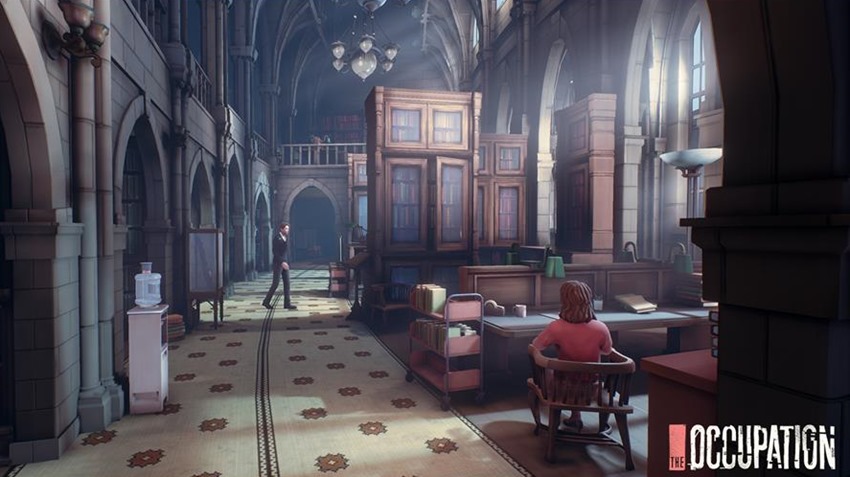 One terrorist attack. 23 people dead. The spark that lights the flames of fascism and allows the British government to run rampant over the human rights of its own people as it trades freedom for safety. Clearly, there's a mystery afoot and it's up to you to sniff it out as you step into the shoes of a hotshot inspector who's after the truth.
The catch in The Occupation? You've only got four hours to do so. Not video game hours, but actual hours as the clock ticks down and time begins to run out for your investigation. People need to be interviewed, some leads need to be sacrificed in favour of pursuing more concrete and sinister forces are looking to derail your momentum whenever a new clue begins to paint a picture of what really happened that fateful day that changed Britain forever.
Sounds kind of rad, right? The Occupation was revealed way back in March last year, with no firm release date locked in. Until today that is, as developer White Paper Games revealed an October 9 launch for the mystery sleuthing game.
Between the catharsis of action games and other titles which spend millions on special effects that aim to kick the uncanny valley effect right in its eerie testicles, I dig games like this. Solid stories, tried and trusted gameplay. That's good stuff man, especially for a game whose narrative has a very definitive beginning, middle and end. The Occupation looks like a game that may have a niche appeal, but it's still the kind of game that the industry needs more of today. If you're interested, you can grab The Occupation from Steam and the Humble Store. PS4 and Xbox One versions will also be available on October 9.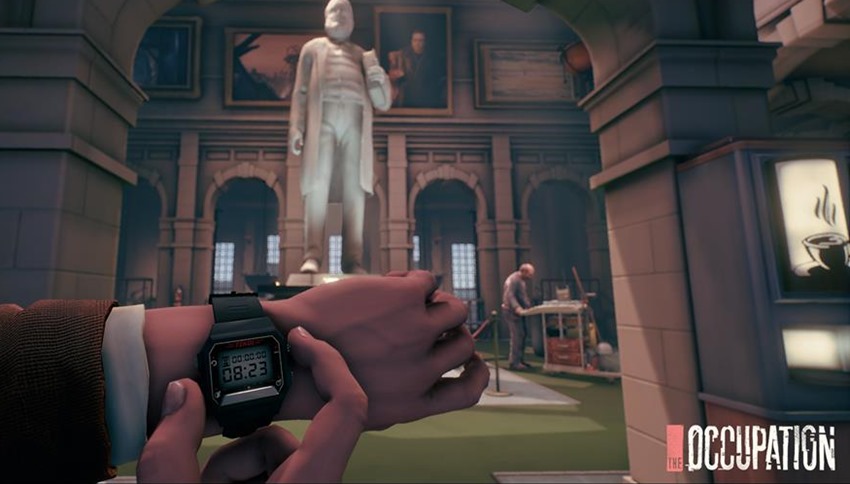 Now if you'll excuse me, I need to go question Alessandro on where he was exactly when the most heinous of crimes was committed last night in our office: Somebody broke into my desk and stole my emergency supply of KFC Dunked Zinger Wings. Question the first, Alessandro: Why is your mouth covered in sticky dunked Zinger wing sauce?
Last Updated: July 25, 2018