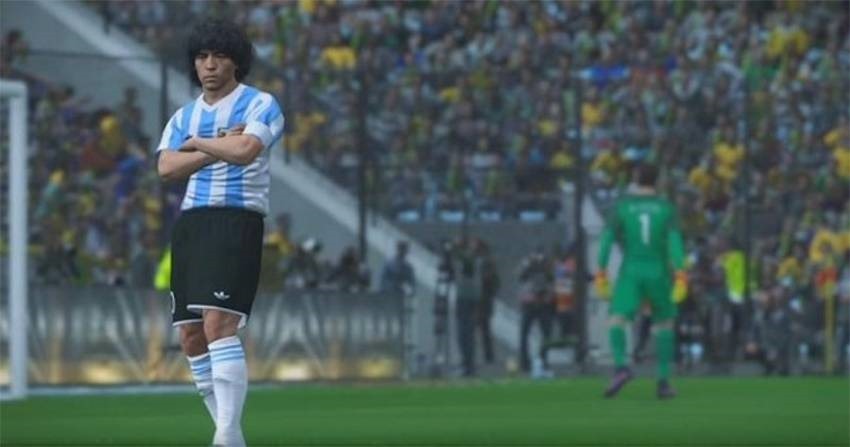 Pro Evolution Soccer 2017 was very probably the best football game to come out last year. Here's what we said of it when we reviewed it:
"PES 2017 is a fantastic representation of the beautiful game. You could play this game for months on end and still find new ways to beat opponents while being amazed at what you just saw. Those who are brave enough to swim against the FIFA stream will be rewarded with arguably the best football video game to date."
And it's true. There are many who still play the game, and its nuances still delight. There are some who are not quite as happy about the game, notably football legend Diego Maradonna. He's not moaning about his in-game stats as many digitally represented sports stars seem to do. Instead, he's unhappy that he's in the game at all.
According to a Facebook post by the icon, he's having his lawyer slap Konami with a suit over his digital likeness.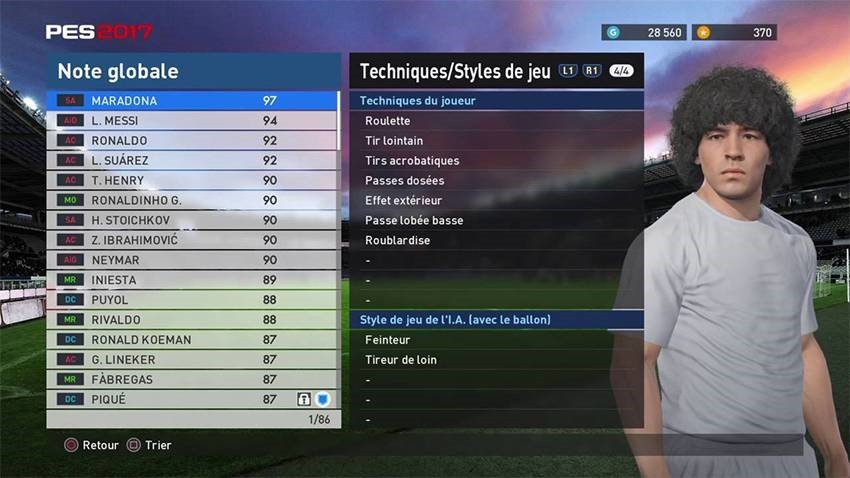 "I heard yesterday that the Japanese company Konami uses my image for its game PES 2017. Unfortunately, my lawyer Matias Morla will initiate the corresponding legal actions. I hope this is not another scam," he said on the social media service.
Said attorney Matias Morla tweeted the following: "#PES2017 used in an illegal way figure and name of #Maradona are going to crackdown on #Konami with everything!"
It's unclear whether or not it's a misunderstanding – one of those odd situations where Konami thinks they've received permission but haven't, or whether they're just using his likeness without the necessary legal framework.
Here's a sizzle real of Maradonna's performance and stats in PES 2017. Take a long, hard look – because the star may soon be patched out of the game.
Update: Konami has released a statement.
At this time, there have been news that in Winning Eleven 2017 (international title: PES 2017 Pro Evolution Soccer) there is one player that is being used without permission; however, our company is using [this player] appropriately, with the basis of the license within the contract.
Last Updated: April 3, 2017