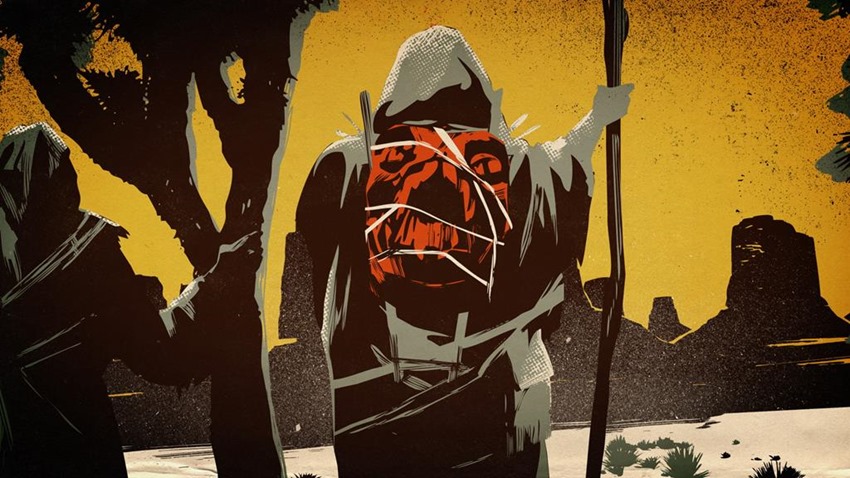 Around two years ago, Arkane Studios saw the departure of co-founder and former creative director Raphael Colantonio from its office. The studio had done some terrific work with setting up Dishonored, cracked out a fantastic sequel to it and revitalising Prey into a spooky game of space horror where you were never too sure if you could trust your coffee mug.
Taking a well-needed break to pursue other passion projects, Colantonio is back in the gaming scene alongside former Arkane executive producer Julien Roby , and the pair have set up a new space within which to make games: WolfEye Studios. "After taking some time off, and consulting for a variety of videogames companies, I'm ready for a new adventure," Colantonio said via Games Industry.
The AAA market is risk-averse and innovation suffers from it. As a game designer, I've been wanting to try new ideas and approaches, and I believe independent games are in the best space to do so.
So what game does Colantonio and friends have planned for the AAA shake-up? Well you'll have to wait until the Game Awards to see it, but whatever it is that WolfEye are toiling away on, it'll be handled by a small and dedicated team of less than 20 employees. "I notice both as a developer and a gamer, I think it's been two or three generations of games now, I've been playing the same game. The only difference is that it's more beautiful, higher resolution, more shaders, but really the game is the same," Colantonio said, comparing Dishonored to Prey.
The only difference between one generation to the next was that the budget had doubled, and because the budget was doubled, it goes into more people, instead of taking three months to make a character it takes six months now, there's more optimization that is required, more of everything, every detail, making sure the eyes are perfect and the sun shines the right way.

But the more you go into that kind of development, the less flexibility you have to make changes. And in a world where making games is all about innovation, R&D, and trying things, that heaviness of graphics and production prevents flexibility, coming back on ideas, trying something else. Because everything is so expensive, the team is unhappy because you're changing direction.
I think in the last couple of years we've seen some of the best that games have to offer from smaller teams with a fiery passion burning inside them, so more of that is never a bad thing. December 10 will see WolfEye's grand debut on one of the biggest gaming stages of the year. Should be fascinating to see how they plan to shake up the status quo.
Last Updated: November 21, 2019