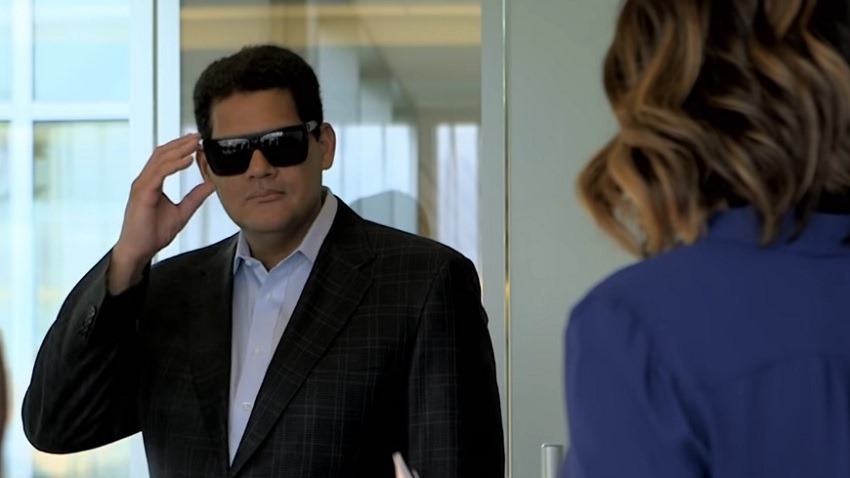 E3 as we knew it is essentially dead. An annual explosion of video game news, reveals, and hype, it was pure Wrestlemania energy stretched out over three days. E3 2019 proved just how far the convention had fallen from relevancy as numerous big names in the gaming industry decided toshift their focus towards more unique showcases for their products instead.
COVID-19 didn't help much either when it rocked up to the party like a drunk uncle at an open bar for your wedding, outstaying its welcome and throwing a rusty spanner at every plan for a convention in 2020. That horrible uncle is still loitering around, and odds are high that E3 won't be kicking off a grand return in the fabled halls of the Los Angeles Convention Center this year.
The Electronic Software Association has thought of plans to go digital with the event this year, but most folks aren't too keen on how it wants to implement these ideas. You can count ex-Nintendo of America president Reggie Fils-Aime amongst the unimpressed, but he still believes that E3 is a vital part of the gaming culture and needs to be restored to relevancy.
"I think that E3, as an event and a moment in time where new content is shared and celebrated," Fils-Aime said to Gamertag Radio via VGC.
I think that is truly magical for the global games business. I have to say that what I read, doesn't sound all that compelling. If I were king for a day, I'll tell you how I would do it.

I do think doing this digitally is absolutely right…Having said that, I think that the platform holders need to find a way digitally to enable their fans, their players, to experience the content because that's the key for E3 right – the ability to be playing The Last of Us Part 3 for the first time, or to play that next Breath of the Wild game for the first time, or to play the next great game coming from the new amalgamation of all the Xbox studios.
Fils-Aime reckons that the ESA needs to take a page from Geoff Keighley's book, as he helped launch the Steam Summer of Games festival last year during the peak of the coronavirus pandemic. Essentially, grab as many partners as possible, slap some demos together, and then hype them up for fans to enjoy at home. If the ESA could adapt and lose some of its notoriously stubborn old-guard attitude along the way, E3 might live again as an annual showcase of the best of the gaming industry.
Last Updated: February 17, 2021