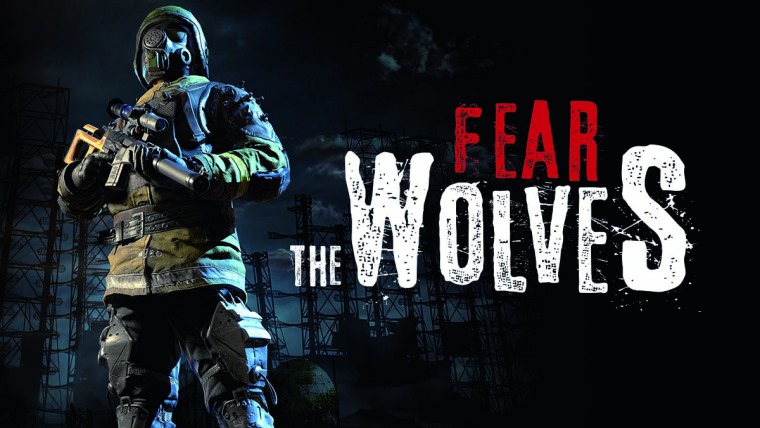 It used to be that you couldn't wave a stick around without hitting a Nazi during D-Day back in the 2000s. Then the industry became obsessed with Kart Racers. Then hiding behind cover. Then zombies. The current flavour du jour in video games these days? Making a single life last as long as possible against dozens of other challengers within the rules of a Battle Royale mode.
PlayerUnknown's Battlegrounds may not have been the first game to use the genre as its foundation, but it certainly did popularise it in 2017. Now, plenty of other studios have thrown their hats into that kill or be killed ring. From Fortnite's admittedly fun wholesale poaching of the format to Paladins also attempting to make some quick scratch, everybody wants a slice of that pie.
Here's another name to throw into the ring: Fear The Wolves. "In development for several months, Focus Home Interactive and Vostok Games – the developing team behind the S.T.A.L.K.E.R. franchise – chose the annual press event "Le What's Next de Focus" taking place in Paris this week, to unveil Fear The Wolves, the post-apocalyptic First Person Shooter Battle Royale," Focus Home Interactive said in a press release.
Releasing in 2018, the game will offer a new and original take on the growing Battle Royale genre. Fear the Wolves drops players, in squads or as lone wolves, into the oppressive environments of a radiation-ravaged Chernobyl. The classic Battle Royale mode forces them to fight to be the last man standing out of 100 fighters. Another intense and original game mode will also bring a fierce new twist to the genre.
Sounds different enough I guess. If there's one thing that adds flavour to the Battle Royale genre, it's definitely the environment that players find themselves in. The remnants of Chernobyl playing host to deadly shenanigans, as imagined by the minds behind of the greatest cult hits of all time, STALKER: Shadow of Chernobyl?
I could get down with that.
Last Updated: February 7, 2018