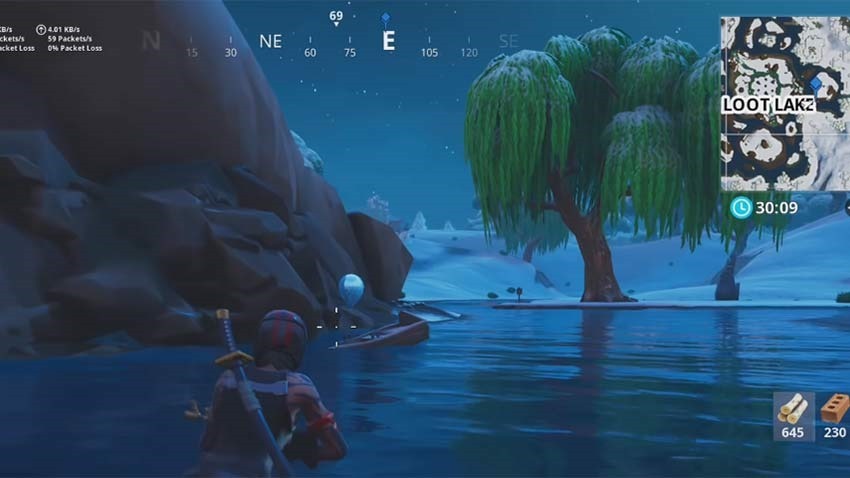 Fortnite Battle Royale! Season 7! Week 9! Exclamation marks! Epic Games still has a winner on their hands as their sandbox last man standing game shows no signs of slowing down yet, thanks to regular events and challenges that adds a little something extra to the fanbase. One of this week's big challenges for the evolving Battle Pass? Balloons!
Week 9's big challenge has been a race to pop golden balloons, with players needing to hunt down and burst ten of the digital rubber airbags if they want a stamp in their Battle Pass. The catch here, is that each Golden Balloon can only be popped once per match per player, so getting your hands on one before the rest of the competition can, is quite the task. Unless you know where to look that is.
Here's a list of where to go: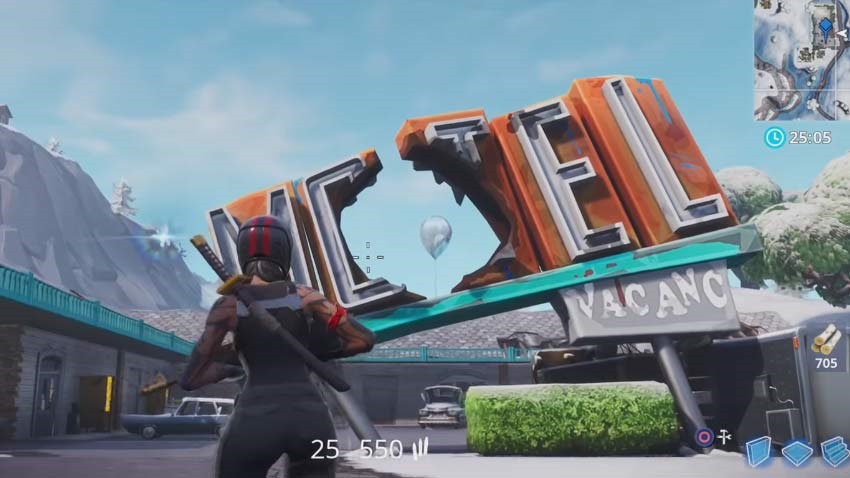 Desert Oasis, tied to a boat in the middle of that area
Dusty Divot, on the roof of the main building
Fatal Fields, tied to a windmill
Frosty Flights, tied to a nearby sign on the runway
Happy Hamlet, in a hole to the west
Tilted Towers, look for a truck that has a golden balloon tied to it on the Northwest side
Lazy Links, in the Motel sign to the west
Lonely Lodge, at the bottom of a Ranger tower
Loot Lake, tied to a boat that is sitting on the east side
Paradise Palms, go south and look for the balloon that's tied to a T-Rex arm
Shifty Shafts, look for the balloon on a snowy hill to the South
And here's a map, that is just waiting for you to click and embiggen it!
While it's unlikely that you'll pop ten balloons in a single run, it's still worth throwing a match and focusing purely on that aspect of the game instead of winning it. After all, you can always restart, grab a few pops and then give somebody that wonderful satisfaction of an easy kill. Win win.
Last Updated: February 1, 2019