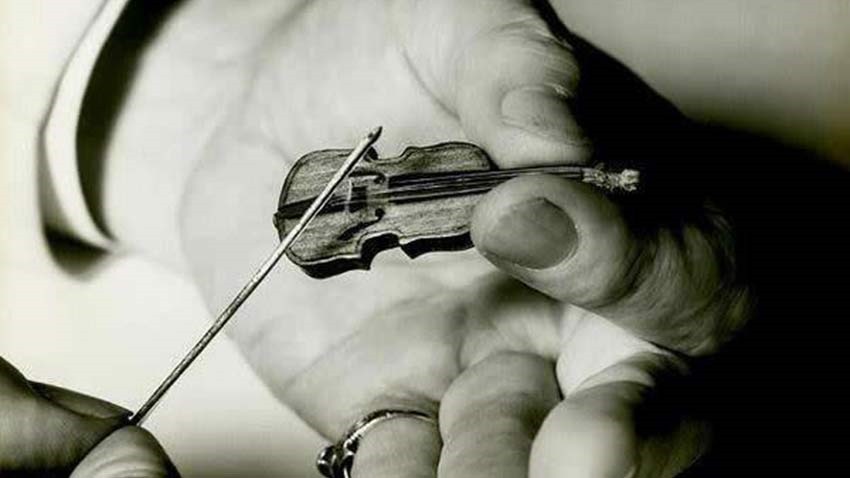 You're running around the map of Fortnite, you've got some decent gear and a moderate overcharge on your shield thanks to some cunning scavenging. Then you see glory on the horizon: A lone player, unaware of your presence and close enough for a killshot. This is going to be glorious, an easy kill for the highlight reel and a bundle of experience points that'll help you complete your battle pass.
You line up your opponent, you take a shot and…Holy Groove Juice, did that player just build an entire fortress within the span of a second and snipe you from across the map? SHENANIGANS! WE GOT US A CHEATER IN THE GAME! While Fortnite is the kind of game that actually requires some skill to play it, its rising popularity has also made it massively popular with a subset of jackasses who use every hack and cheat code under the sun to steal an advantage from more legitimate players.
Said enfants terrible may be the bane of many a player, but even they're not immune from another bastard-coated bastard with extra creamy bastard filling on the inside: Hackers. Here's where the story gets deliciously ironic. Fortnite cheaters are currently reporting that they've been hacked, with antivirus company Malwarebyte Labs confirming that a new round of malware-laden programs currently being circulated.
"The new season of the incredibly popular video game Fortnite is upon us, and so too are the scams. It's no surprise that con artists would jump on this bandwagon, eager to peddle their fakeouts," Malwarebytes wrote on their blog.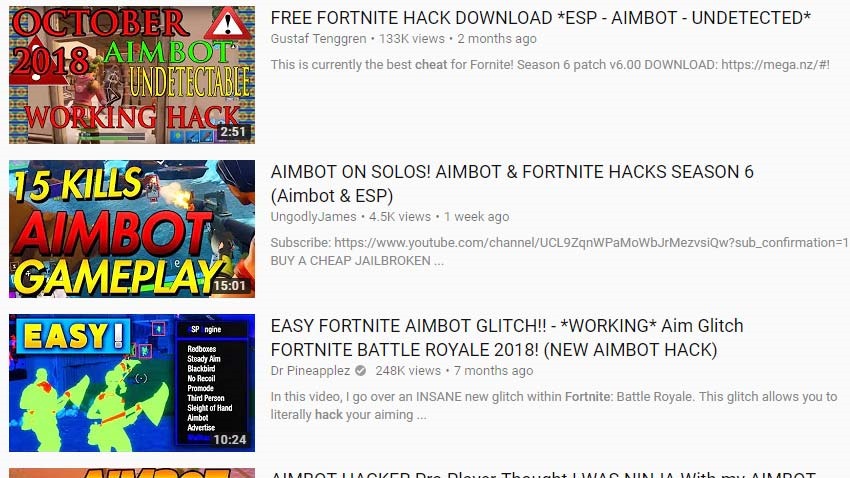 Only this time, scammers had something a little more dangerous in mind than your typical low-level surveys and downloads that never actually materialize. Among all the gluttony of scams there hid a malicious file ready to steal data and enumerate Bitcoin wallets, for starters.
Scammers are currently targeting cheating players with videos that promise them wild stacks of V-Bucks riches, relying on fake surveys that encourage the less than ethical rubes to hand over sensitive information. Other scammers, actually provide a tool that seems to be perfect for nailing a kill from across the map, but in reality infects the PC of the user once it has been installed:
Once the initial .EXE (which weighs in at just 168KB) runs on the target system, it performs some basic enumeration on details specific to the infected computer. It then attempts to send data via a POST command to an /index.php file in the Russian Federation, courtesy of the IP address 5(dot)101(dot)78(dot)169. Some of the most notable things it takes an interest in are browser session information, cookies, Bitcoin wallets, and also Steam sessions.
"It was only last week that we saw news from BestVPN.com and Kaspersky Lab that over 250,000 infection attempts were seen on nearly 60,000 computers against viewers trying to pirate Game of Thrones and The Walking Dead," Tyler Reguly of cybersecurity company Tripwire said via PC Gamer.
Fortnite is the gaming equivalent of those TV shows in terms of popularity. Just one year ago, 2.8% of Twitch.tv viewers were tuning in to watch others play Fortnite, that number is now 12.8% making it the most watched game on Twitch.TV with an average of nearly 10,000 active channels, 140,000 active viewers, and a combined 103 Million hours watched.

These are numbers that far exceed any other game on that platform. The problem is only going to get worse as Fortnite grows in popularity.
Ordinarily, I'd be supportive of anyone hoodwinked by Russia's growing army of leftover circumcisions, but on the other hand the market that happens to have been caught unawares is made up solely of cheaters, so y'know.
F*** 'em.
Last Updated: October 8, 2018