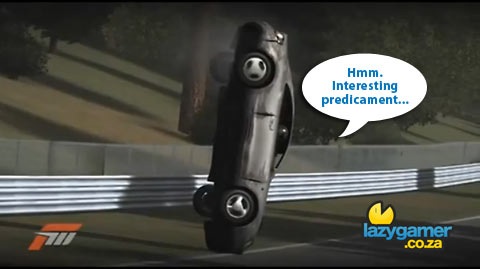 Ah, physics. They are all the rage with the hip kids these days you know.
Almost every game you play these days has some sort of physics engine running to ensure maximum lawnmower-man-realism *cough* in all of your videogaming experiences. Thing is, physics seem like they are still quite a far way away from being just right and this video clip from Forza 3 proves it quite nicely.
Turn 10 have been happy to boast about their advanced physics systems that run behind the scenes in Forza 3 but it seems like that very same system has it's moment of complete fail as well. You won't see something like this very often but it can still happen.
Video after the jump.

Source: Livedoor (Japan)
Last Updated: October 27, 2009