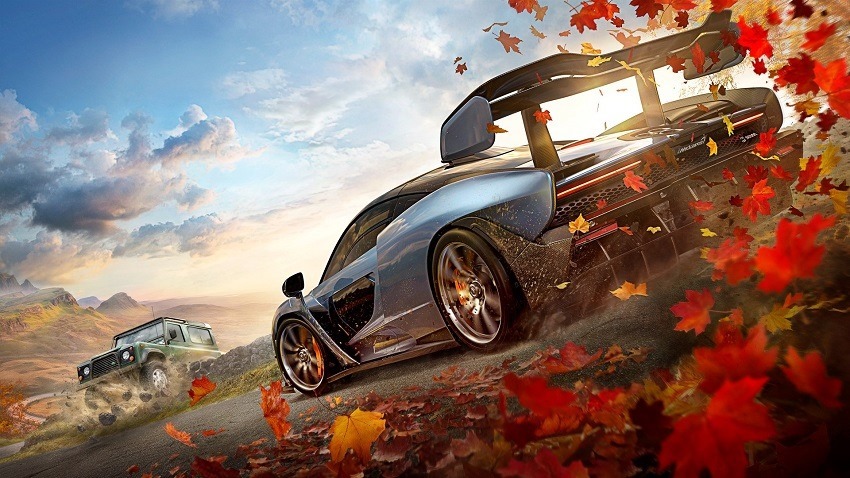 Forza Horizon as a series has always struck the right balance between simulation racing and outlandish fun, and its fourth iteration set in the four seasons of Britain is no different. It's a game brimming with content, whether its the mainline Horizon festival events, unique classic cars to find or head-to-head online racing. But from tomorrow, you might start seeing a lot more content popping up too, as Horizon 4 gives players the ability to create and share their own custom tracks.
Given that the Horizon series has many, many races that don't stick exclusively to roads, this could have been a tricky feature for Playground Games to implement. Not everyone wants to stare at an overhead view and plot out turns and chicanes, so Playground went with the most logical step forward: getting you to map out the course by racing it first. Any course can be started from an existing event point, after which you can paint the roads or snow-slicked rivers of Britain with your own guided blue racing line. You'll also get to throw down checkpoints at any given time, and use the brief pause to adjust its size and position before moving on.
You can see the feature demoed by Playground Games in the gameplay below.
Custom tracks can be raced and shared by anyone playing Horizon 4, which just allows the game to never run out of content should a handful of dedicated players seek to push the boundaries of what races in the game are. The update is free and part of tomorrow's content drop, which adds new classic British cars to the mix, fixes up some bugs and improves visuals on extremely high configurations on PC.
Forza Horizon 4 might be Microsoft's only holiday release, but it's certainly one you shouldn't be sleeping behind the wheel on.
Last Updated: October 24, 2018