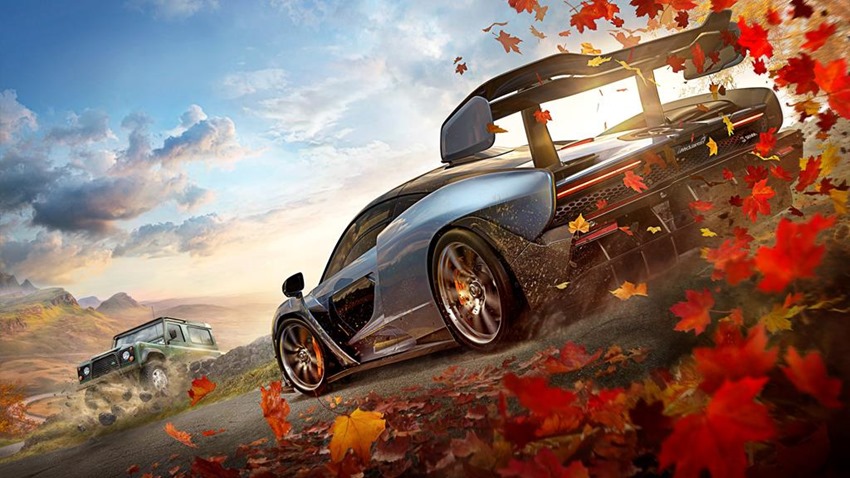 I don't know why, but dammit cars are kind of great. You look past the utility of those vehicles, and you get humanity's greatest achievements all rolled into one idea: Our thirst for knowledge which led to new breakthroughs in technology, our love of art and our unbelievable passion for trying to kill ourselves, can all be summed up in a glorious supercar.
The need for speed (not that one) is indeed real, and also massively unaffordable for a great many of us. Fortunately, the digital equivalent ain't bad. Microsoft's Forza series has always been a great backscratching stick on the itchy rash of car lust, scraping away most of the aggravation of not being able to afford a new Bugatti which costs roughly the same as an American aircraft carrier when it rolls off the assembly line.
Cars make the Forza series and with Forza Horizon 4 on the way, fans want to see the best of the best represented in the game. According to one fan over on Reddit, Forza Horizon 4 will indeed have hundreds of cars to choose from, as said fanatic preordered and downloaded the game through the Windows Store a little bit early.
With three months to go and feeling like doing some digging, the r/forza subreddit went to work on the game files and cranked out a list of more than 450 cars. It is worth noting that this list can and probably will change (the exact same thing happened with Forza Horizon 3 back in 2016), plus a few manufacturers not on the list have been confirmed to be coming to sequel quattro.
Still, it's a damn fine list and includes a few gems in the car library. Here are my ten favourites from what I've seen:
1971 AMC Javelin AMX
2016 Aston Martin Vantage GT12
1981 BMW M1
1996 Ferrari F50 GT
1986 Ford Escort XR3I RS Turbo
1997 Honda Civic Type R
2016 Jaguar F Type Project 7
2016 Lamborghini Aventador LP750-4 SV
1992 Lancia Delta HF Integrale EVO
2016 Mazda MX-5
2008 Mitsubishi Lancer Evolution X GSR
1993 Nissan Skyline GT-R V-Spec
Yes I have a weird taste in cars. What is genuinely weird though, is just how underrepresented Toyota is on that list. After binge-watching my way through Initial D, I'm now utterly sad that I don't see a Toyota Sprinter Trueno AE86 anywhere on that list. My dreams of runnin' in the 90s, are well and truly dead.
Still, it's a hell of a list that's worth a read if you happen to like that sort of stuff. Now to see who I have to threaten at Microsoft to get the Batmobile added to Forza Horizon 4.
Last Updated: June 25, 2018