Space isn't just the final frontier, it's pretty much the next battlefield that awaits humanity when we decide to take our various grudges and settle them in the cold dark vacuum of the cosmos. How will that conflict look? If cinema has taught me anything it's that such a war will probably be waged by two of the most dominant superpowers on the planet: Russia and China. Oh, and America.
Yes sir, you can't explore space without forcing western democracy into the galaxy like a rusty crowbar, wedging open a new avenue of exploitation capitalism that runs amok in the cosmos. Freedom Finger from Wide Right Interactive is probably a glimpse at the future, one where diplomacy is negotiated in the good ol' American tradition of flying a gigantic middle finger into sovereign territory and blasting away anything that doesn't bleed red, white and blue.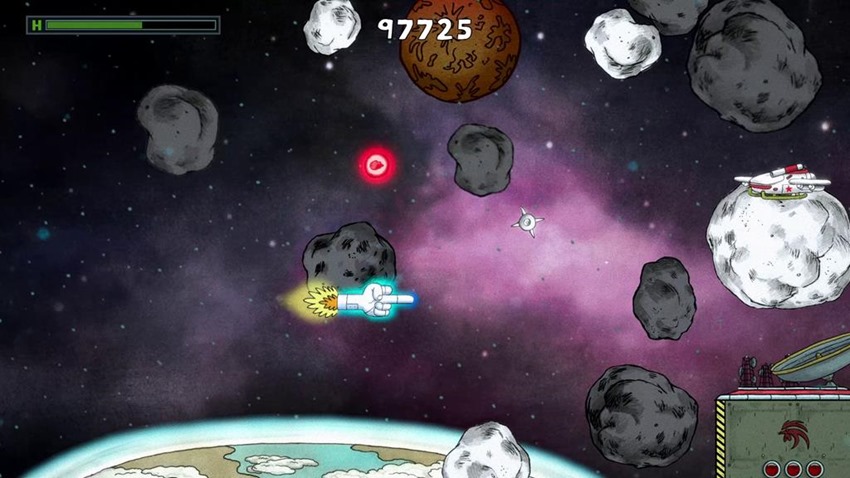 That's the kind of game that Freedom Finger is, a blunt force hammer of gung-ho attitude that gives this shmup a fantastic satirical edge. It's also more than that, thanks to the game having a fantastic visual and audio design. On the graphical front, you've got a shmup adventure that feels handcrafted. Every single animation, character and level looks like it was painstakingly drawn over months and months, scanned in and given crisp high definition life.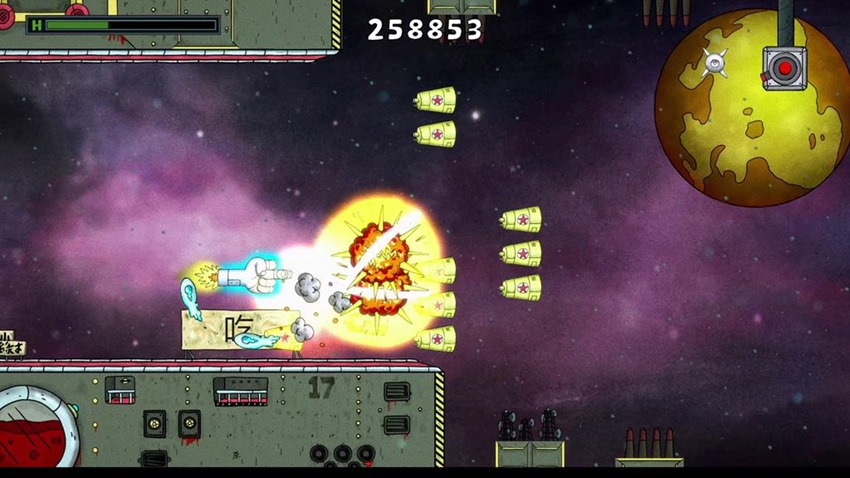 That quirky style combines with the titular Freedom Finger itself, a ship that doesn't only give socialism a massive middle finger but can also grab and punch the democracy right into enemies. As opposed to the usual shmup action on the market, that breaks up the flow of combat and gives players more tactical options to ram through enemies and use their power to your advantage.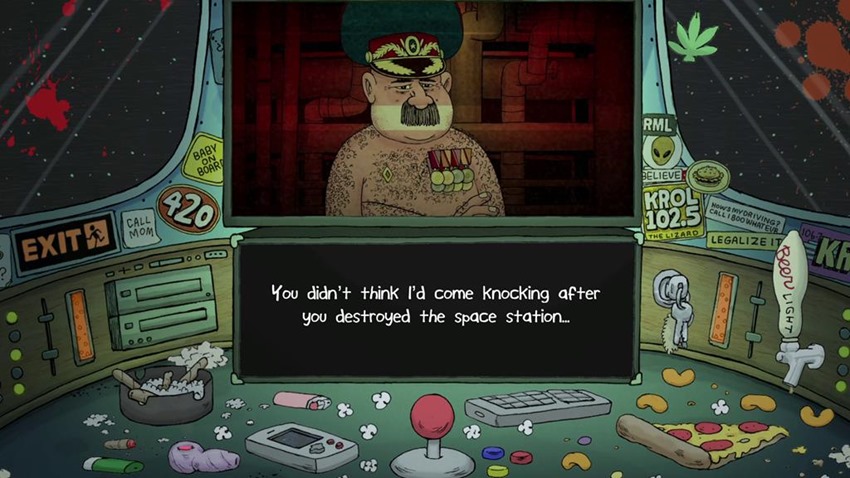 Here's where things get interesting: If I told you that Freedom Finger had a soundtrack which features Red Fang, METZ and Power Trip, your ears would probably start tingling. On its own, Freedom Finger's audio is a hard rock best of playlist that wouldn't feel out of place on any Spotify jukebox. The twist here, is that this music defines the action that unfolds on your screen.
Enemies attack according to the beat of the music, resulting in an energetic session of rhythm and beats that you'll have to coexist with as you flip Russia the bird and try your best to keep your thumbs as agile as possible. All of that coalesces into a frantic shmup rhythm game that stands apart from anything in its genre pack…or pretty much anything else on the market today.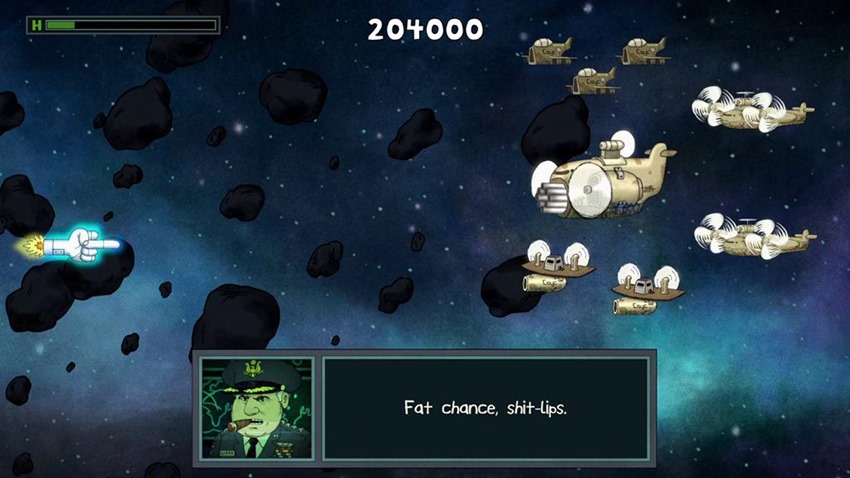 My preview session only gave me a handful of stages to play with, but if they're any indication of what the full 36-stage Freedom Finger has to offer then I'm already sold. Freedom Finger is a batshit crazy one-finger salute that I've got my eyes on.
Last Updated: May 23, 2019