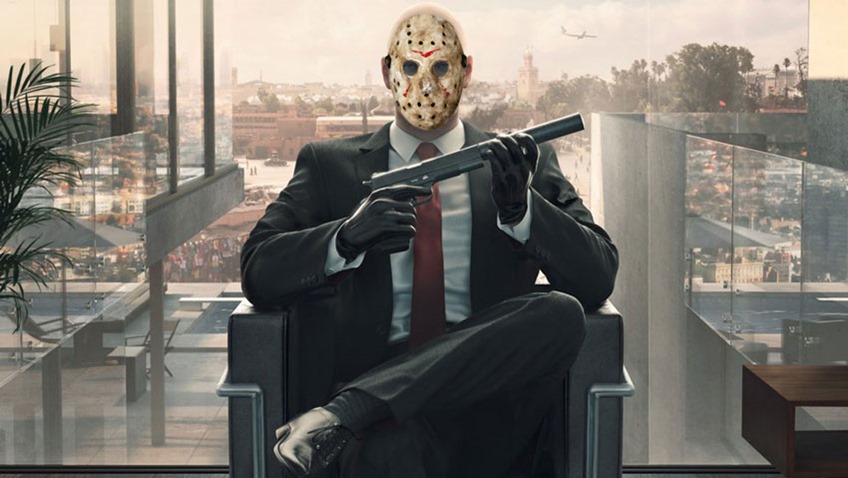 When Friday the 13th was released last year, it felt just like a game based on one of the films starring the infamous hockey mask fan. Unfortunately that film happened to be the 2009 reboot, a low point for the franchise that borders on seeing Jason outfoxed by holograms of horny teenagers in Jason X. As of now though? Friday the 13th is now closer to the third chapter in the film series, which according to the unofficial Book Of Darryn Rating Things According to Friday The 13th Movies (Out now in shops!), is actually pretty damn good!
You can thank a regular influx of new content, patches and game modes for that reversal of fortunes, as Friday the 13th continues to take small steps towards perfection in the art of killing those damn teenagers. More content is on the way soon though, as Jason looks to get his hands even dirtier with new single-player content. Seen on Twitter, publisher Gun Media showed off a new demo of Voorhees stalking a couple of teens attempting to fix their car.
Have a gander for yourself below. Warning: It's very very bloody.
For anyone that owns Friday The 13th, the new content will of course be free, with the team hoping to add unlockable targets and new maps in the months to come. It also looks like the new mode encourages stealthy gameplay, creative use of the environment to get that sweet kill and…waitaminute. This is essentially Hitman but with a different baldy bastard and more brutal violence.
Guys, I think I might be in love and I need to try this out as soon as damn possible. If this is the direction that Friday The 13th is taking for its single-player content on the road to full release, then I'm 100% behind it. With a machete. In the woods, at the dead of night while a nearby summer camp ignores the No 1980s Horny Teenagers rules.
Last Updated: February 12, 2018