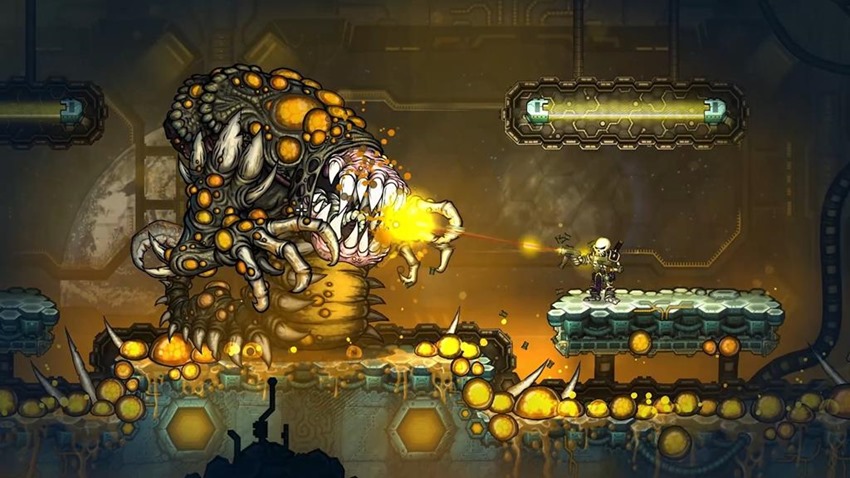 Comic book pages that rip your way through. Big freakin' guns that you can wield against fearsome foes. Boss fights that'll push you to your limits. If you had any of those elements within an action platformer, you'd have my interest, but to have all three of them existing in visceral harmony inside of a single game? Now you've got my attention.
Or rather, it's Fury Unleashed that has had my thumbs drooling as of late. At first glance, Fury Unleashed may look like yet another game in the same vein as any number of action-heavy platformers that have come out in recent years, but there's a charm beneath the surface that's powered by some well-oiled gameplay mechanics that pushes Fury Unleashed towards addictive new heights.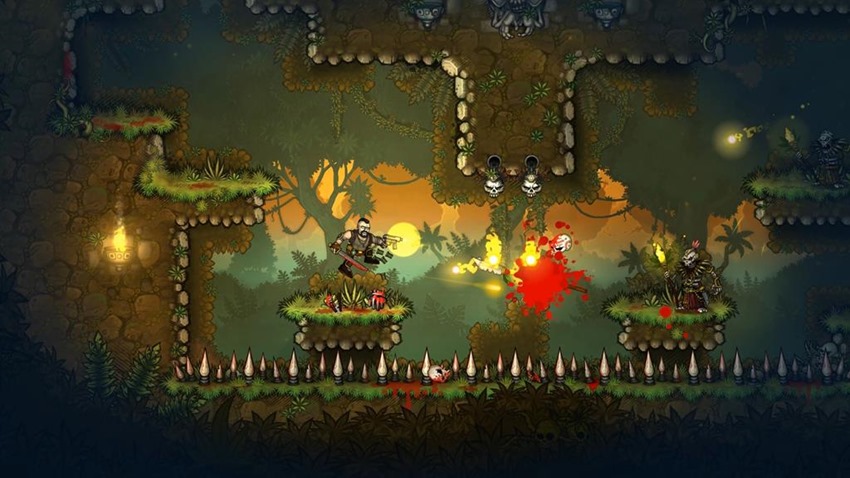 The story is simple, yet touching: Artist John Kowalsky struggles with his beloved creation Fury Unleashed no longer being as popular as it once was, deadlines are looming ever closer and insecurity is plaguing him, leaving only his imagination to pick up a gun and hack away at the monsters that threaten his psyche. Basically, if David Lynch made a Comix Zone movie that Michael Bay took over while it was halfway through its production, it'd be Fury Unleashed.
As for the core gameplay though? Take a dash of Dead Cells, throw in a pile of guns that would make DOOM envious and lubricate the gears of the action with some high-grade oil and you'd have a good idea of what to expect. Amidst several early deaths, learning the ropes and upgrading your hero with the ink of vanquished foes there's a fluid and mad dash through comic book pages that highlights a fun combo system.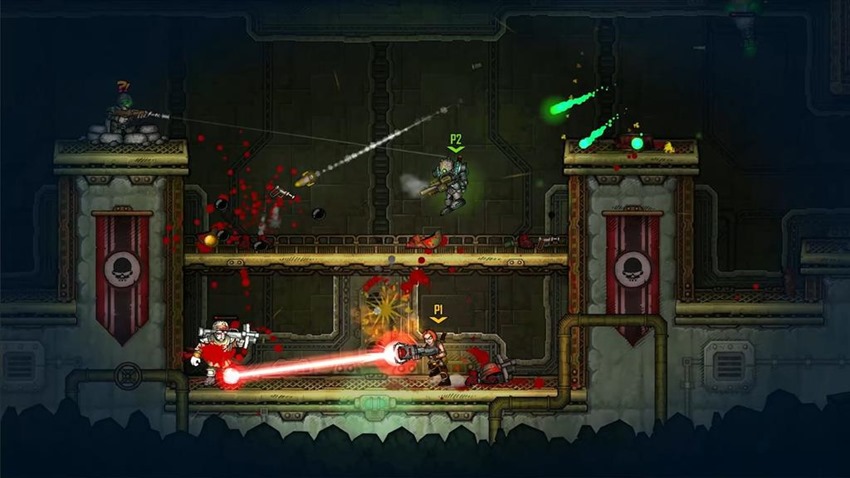 There's no harm in picking your targets and slowly working through them, but Fury Unleashed shines when you mercilessly hack away at fleshy obstacles and push yourself to keep your momentum going as higher combos mean higher damage. Some luck is needed of course, as you're able to equip Fury with all manner of armour and weapons along the way provided that RNGesus is feeling merciful in that playthrough.
Maybe you'll tackle a stage with an SMG that has low power but an infinite ammo magazine, maybe you'll stick to a tried and trusted shotgun or maybe you'll prefer to chain precision kills with a sniper rifle, but each weapon does feel deliciously deadly in execution of anything that stands in your way. You'll need to be quick on the reflexes as well, as Fury also has to deal with all manner of exotic and alien bosses spread between the panels of the three comic book worlds currently on offer.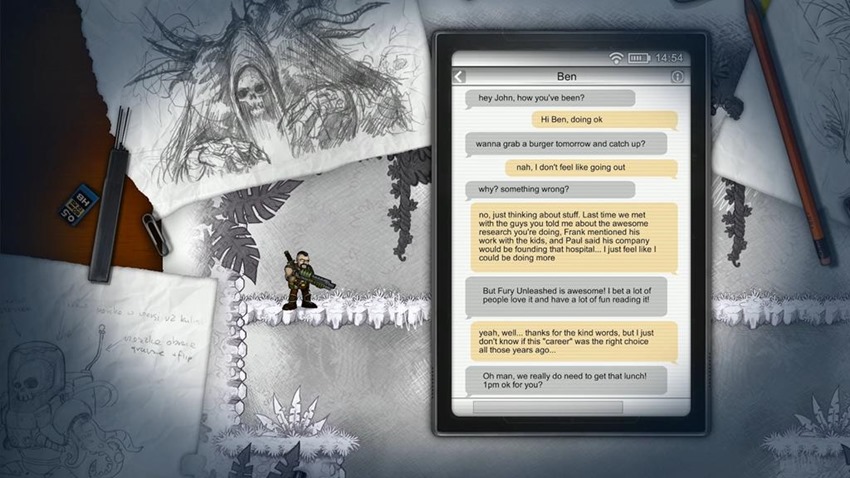 Every level is randomised but tailored in a manner that makes you want to speed run 'n gun through them as you use Fury's nimble movement skillset to position yourself across the page. Good stuff, pretty to gawk at and with a rocking soundtrack by Adam Skorupa and Krzysztof Wierzynkiewicz of The Witcher, Bulletstorm and Shadow Warrior 2, the action sounds suitably heavy as well.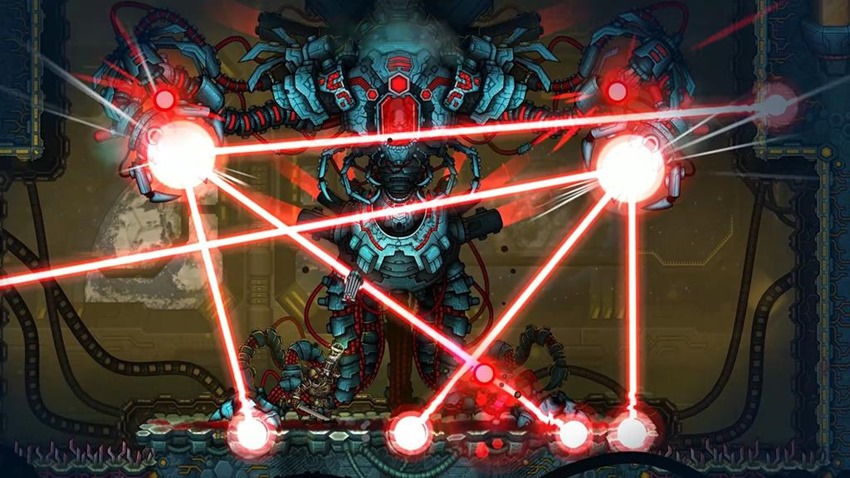 Fury Unleashed is out on Steam right now in Early Access, with a full release on Xbox One, PlayStation 4 and Nintendo Switch coming in Early 2020.
Last Updated: August 22, 2019