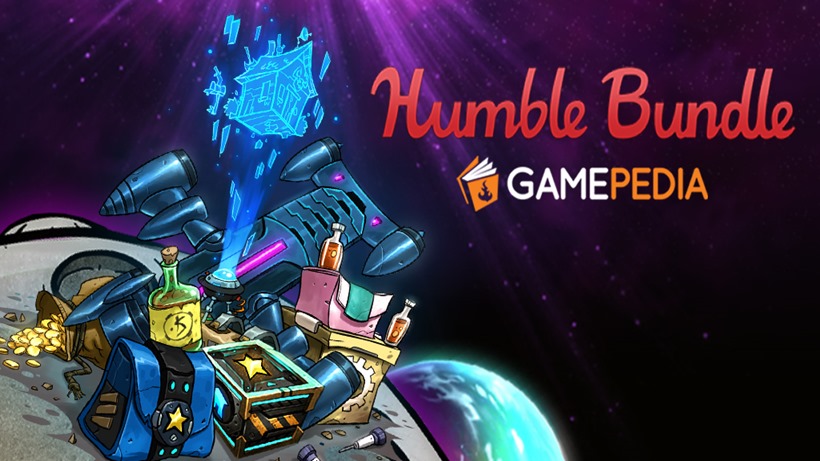 The latest Humble Bundle is… different. Coughing up some cash this week will unlock some games, yes, but it will also unlock a bunch of DLC and add-ons for completely free-to-play titles. Truth be told, I've never seen anything like it.
It's an unusual bundle, but one you may find appealing if you're a fan of MOBAs, MMOs, team based shooters, and more. Here's an overview of what the Humble Gamepedia online multiplayer bundle contains:
Stock your multiplayer library. With this whole crazy internet thing, online multiplayer gaming has taken the world by storm. Become the mightiest of them all with the right amount of bonus content to take your gaming up a notch. Here you can pay what you want for some sweet add-ons and get some full games too!

Pay what you want for Awesomenauts, Heroes & Generals (Early Access) — Weekend Warrior Pack, Dirty Bomb — The Ultimate Starter Pack,Curse Premium 30-day subscription, and WildStar — Jumpstart Pack. Pay at least $5 to also receive a Vertiginous Golf 4-Pack, SMITE — Freya + Pixel Buster Skin, Neverwinter — Humble Pirate Pack, War of the Vikings, and Robocraft (Early Access) — Twin Robot Pack. Pay $12 for all of that plus Dirty Bomb — Humble Bundle Loadout Cards and Case, Path of Exile — Arctic Crown + Cobra Pet, and Life is Feudal: Your Own.
For those who don't want to spend any money, Stronghold Kingdoms – Humble Kingmaker Bundle is completely free. All you need to do is sign up for the Firefly Studios email newsletter to claim the extra goodies.
Yeah, this bundle is odd. Don't get me wrong, there's a lot of neat content up for grabs, it just feels like it's all over the place. Maybe that's just me though.
What do you think? Will you be throwing some moola at this week's Humble Bundle?
Last Updated: February 17, 2016