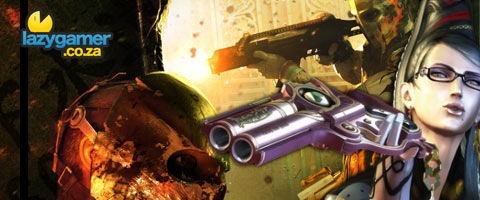 So it's Friday, which means it's finally the weekend.
Anyone interested at what's available this weekend can go check out Bayonetta as well as Army of Two: The 40th Day as they both release today and want you to go and play with them, especially Bayonetta, she loves playing… and killing.
So what games are you guys picking up this weekend, if any? I have a friend that I play pretty much any co-op game with and we had a blast with the first Army of Two so ours was ordered this week for some weekend bro-mance, high fives and general smack talk.
NuMetro was also kind enough to supply us with a review copy of Bayonetta this week, so we will have a review up soon for those who are having second thoughts.
So once again, what you getting? Something old, something new?
Last Updated: January 15, 2010