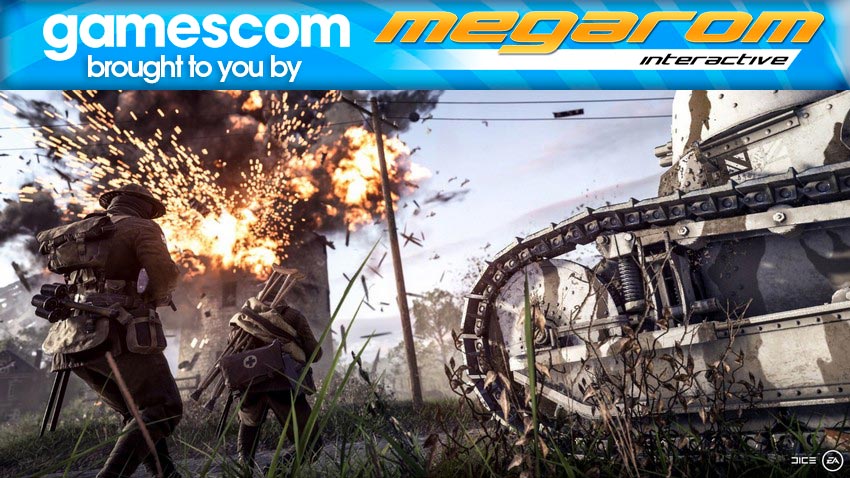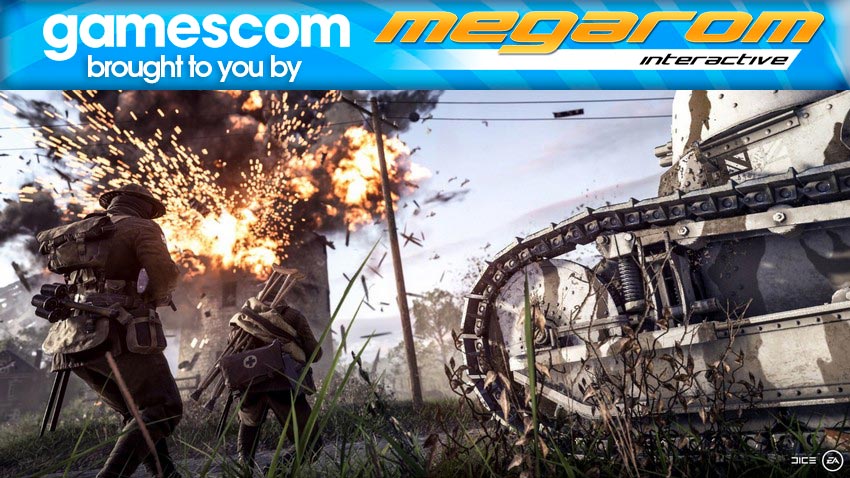 DICE promised a big announcement for Battlefield 1 fans during their EA show at Gamescom and they weren't kidding. While the talk about the upcoming In the Name of the Tsar expansion pack was expected, what was a big surprise was the announcement of a brand new 5v5 competitive mode titled Incursions.
As in all games in the multiplayer shooter franchise, Battlefield 1 is all about the biggest of battles as up to 64 players engage in all out warfare on huge maps using an assortment of weapons and vehicles. It's often chaos – thrilling, exhilarating chaos. As such, Battlefield 1 has never been a truly viable option when it comes to competitive esports. I'm part of a local BF1 platoon and we engage in regular tournaments and leagues, but for the most part the community has to make up gentleman's agreement rules to try to keep things fair while also only playing certain game modes like Domination, Team Deathmatch or Rush.
Incursions is looking to change all that, with DICE having designed this new mode from the ground up to be properly competitive. Besides the smaller player count, the UI has also been changed to provide more pertinent info. Gone are the dozens of various weapons and gadgets to customize your class with, as instead players will be able to select one of eight role-based loadouts on the fly during a game:
Trench Surgeon
Control Leader
AT Assault
Battle Mechanic
Mortar Support
Raid Leader
Shock Assault
Proximity Recon
Based on the names, it's easy to figure out these appear to be just variations of the current BF1 classes but just tweaked to serve very specific functions now.
While Incursions is very much infantry focused, there are still vehicles for players to use in battles, which seemingly takes place on modified versions of maps. During the Gamescom presentation, DICE showed off Incursions in action, and it looked really good (it admittedly seemed to borrow some tricks from its rival Call of Duty when it comes to the UI). A closed alpha test for Incursions will be available on PC in September, and you can register for it on the Battlefield website.
Along with Incursions, DICE showed off Battlefield 1's third expansion, titled In the Name of the Tsar. As explained on the official PlayStation blog in depth, this new expansion will bring in the Russian Army, featuring six new maps set in the harsh winter of the Eastern Front and the Russian Revolution. In the Name of the Tsar will also add 11 Russian-themed weapons, including the Mosin-Nagant M91 and the Russian Standard 1912 grenade, and brand new vehicles like the massive Ilya-Muromets Heavy Bomber.
You'll also have two new classes in the form of the lance-bearing Hussar cavalry as well as the Women's Battalion of Death scout class giving players the first opportunity to play as a female character during the franchise's multiplayer action. Along with the new tools and locations, we also get a brand new game mode called Supply Drop, as two teams will go head-to-head to secure airdropped weapons caches that will give the successful team a devastating arsenal to punish their opponents.
Finally, DICE also revealed Battlefield 1 Revolution, a brand new edition of the game targeted at new audiences which EA dubs the "the complete Battlefield 1 experience". Battlefield 1 Revolution will come with the base game, a Premium Pass giving early access to content, as well as the previously released expansion, They Shall Not Pass, and all three remaining expansions: In the Name of the Tsar, Turning Tides and Apocalypse. Battlefield 1 Revolution is available right now on PC, PS4 and Xbox One. Current Premium Pass players will also be able to experience playing on Lupkow Pass, one of the new maps from In the Name of the Tsar right now.
Need more Gamescom in your life?
Check out our Gamescom 2017 portal powered by Megarom Games
Last Updated: August 22, 2017