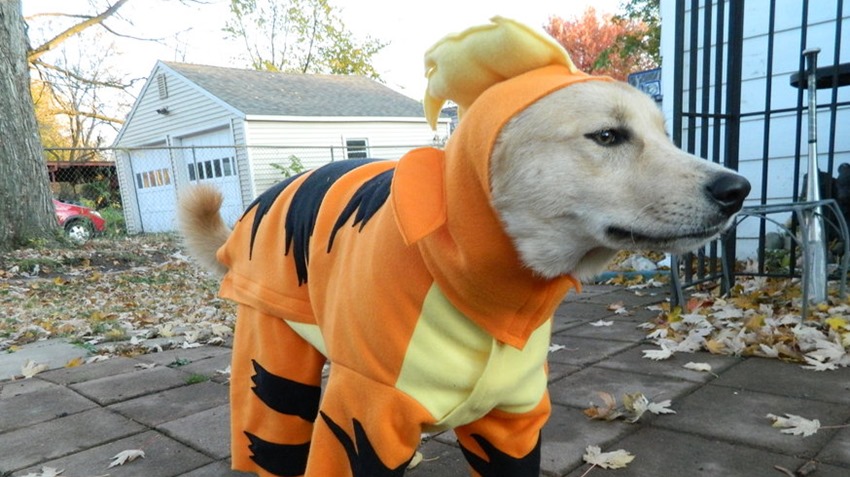 SO YOU WANNA BE A MASTER?
POKEMON!
DO YOU HAVE THE SKILLS TO BE NUMBER ONE?
Why…why is everyone yelling at me about pocket monsters? Anyway, if you're looking to complete that Pokedex of yours and happen to be short of a certain pair of legendary doggos from the Johto Region, then good news! This month sees the release of Entei and Raikou for the Sun and Moon generation of Pokémon games, and getting your hands on them is easier than pissing off a Primeape on a bad day.
For European fans that is. While US of A Pokémon fans will need to drop in to their nearest Target shop between April 22-29 to get the download codes for the Fire or Electric-type legendary pooches, everyone else can follow these steps between April 4-25 to get their rare 'mons:
Start up a game of Pokémon Sun/Moon/Ultra Sun/Ultra Moon
On the main menu, select Mystery Gift
Now select "Receive Gift"
Head on back to the game itself, and pop in to your nearest Pokémon Center
Speak to the delivery fella at the counter, and as long as you have a free space in your party you can receive your new Pokémon
As for US players, repeat the steps above and just enter the code when prompted to do so, and you'll be good to go. Even if you already have them, grabbing Entei and Raikou again is well worth it. They're level 100 in Ultra Sun and Ultra Moon, have plenty of great moves and their stats are nothing to sneeze at:
Pokemon Ultra Sun
Entei (level 100)
Sacred Fire
Stone Edge
Iron Head
Flame Charge
Pokemon Sun
Entei (level 60)
Stomp
Bite
Swagger
Lava Plume
Pokemon Ultra Moon
Raikou (level 100)
Thunderbolt
Volt Switch
Extrasensory
Calm Mind
Pokemon Moon
Raikou (level 60)
Reflect
Crunch
Thunder Fang
Discharge
Next month will see another great free download made available, as Pokemon X and Y's Fairy-Type legendary Xerneas will be joined by the equally impressive Dark/Flying-Type Yveltal.
Last Updated: April 4, 2018