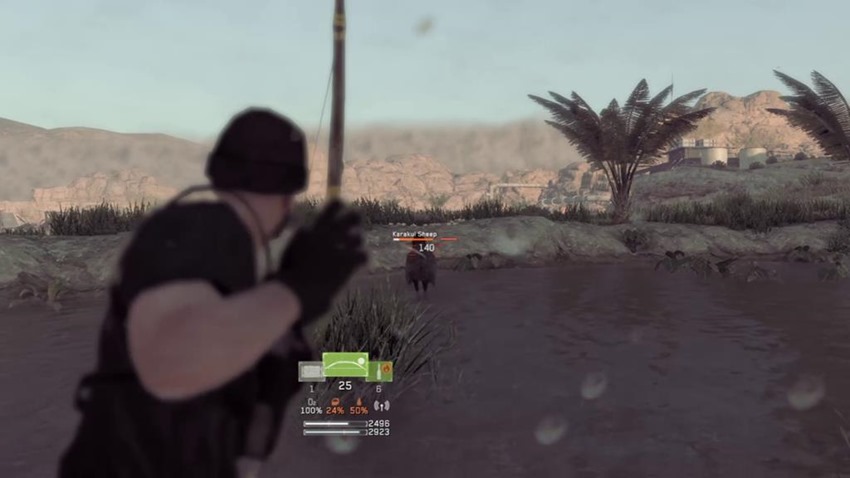 Metal Gear Survive isn't exactly an easy game. If it's not a small mob of crystal-headed commandos looking to add you to their ranks, you've got plenty of other problems to worry about. Dysentery on the ol' organ trail, not enough sweet oxygen within the hayfever-nightmare areas of the Dust and a lack of bandages for that gaping flesh wound you just picked up (TIS BUT A SCRATCH!) are just a few of the issues that'll plague your ass in Dite.
There's one other resource you need to manage in Metal Gear Survive: Your stomach. In a hellish landscape without much of an ecosystem, finding food is a challenge that'll constantly be on your mind. Sure, there may be a few gerbils roaming around the land, but you're going to go to bed hungry for most nights. Unless you use this handy exploit that is.
It's simple enough, and broken down into handy steps for ya: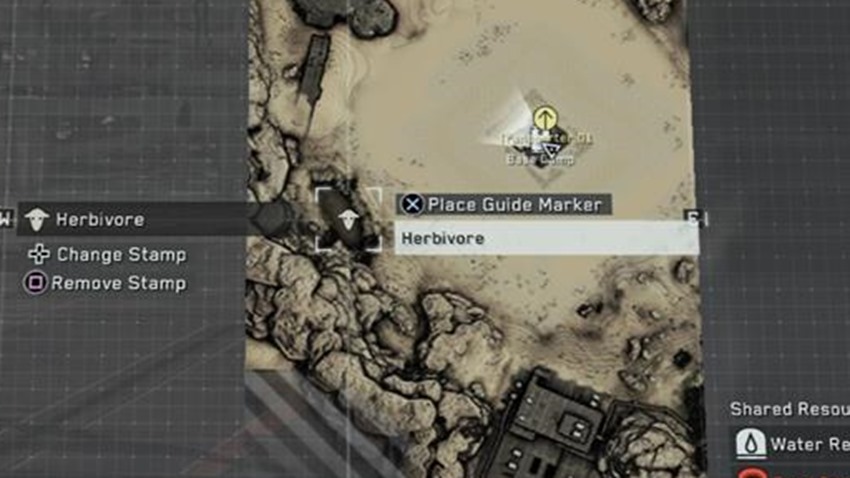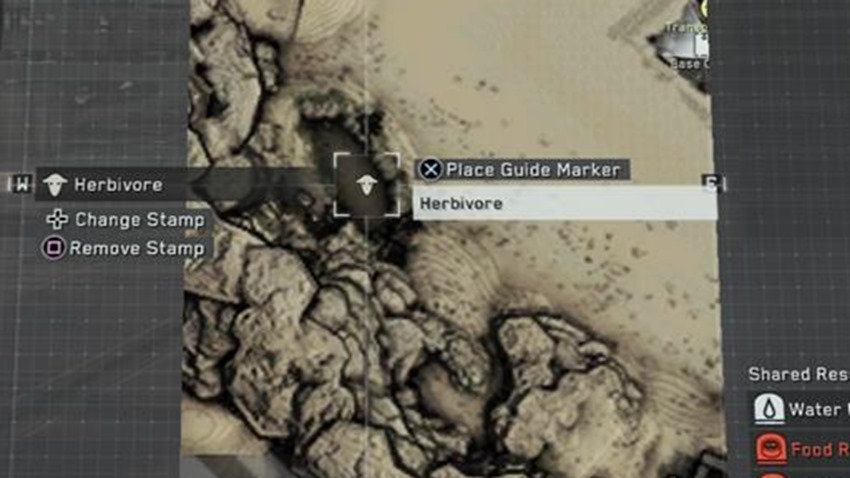 To the left of where you spawn when you start a game, head to the small dirty water oasis and hunt the three sheep that pop up there (and two gerbils if you have eagle-eyes).
Head back to base and interact with Vergil.
Save and exit your game, then reload it.
Hey presto, the sheep have spawned back next to the oasis!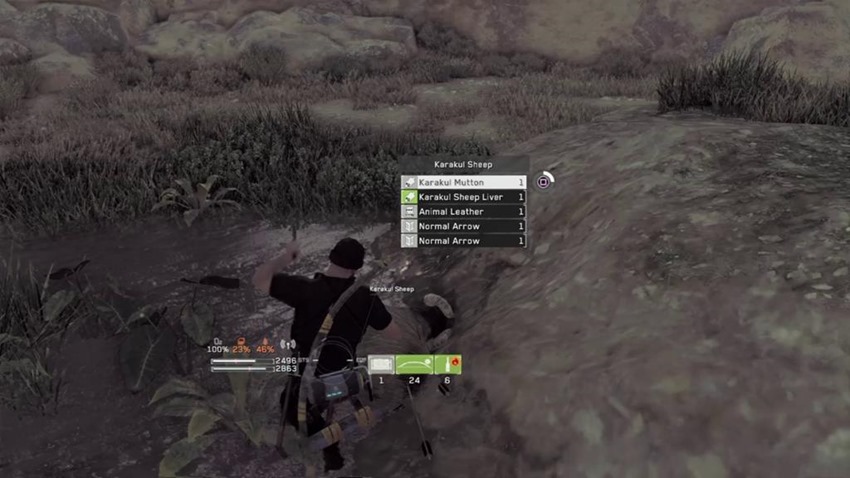 That's it really. You'll need to rinse and repeat this method to gather up a serious stockpile of meat to grill, but it's worth it until you have a proper farm running that yields plenty of potatoes for stews. Even better, if your hunger and water has dropped below a certain percentage, Metal Gear Survive will reload your dwindling body at the 25% threshold. So there's no need to slurp up precious clean water while you're out hunting.
So grab a bow, load some arrows and go get some delicious mutton in your guts. Or until Konami patches this out, I guess.
Last Updated: February 26, 2018