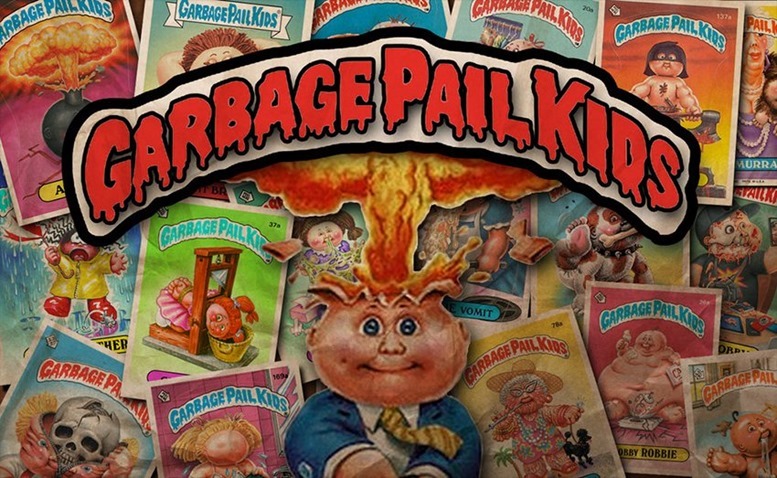 There's a strong 80s resurgence going on, trying to evoke the nostalgia of halcyon days. The 80s – it's fashion and its iconography – are now nearly as big as hairstyles from the era. We've got nostalgia-laden shows like Stranger Things, to childhood-ruining projects like Thundercats Roar.
If there was ever an 80s property I just couldn't see making a comeback, it's Garbage Pail Kids. Created in the mid-eighties as a parody of the popular Cabbage Patch Kids, the collectible cards featured gross-out art and abominable puns. Of course I loved them. Now they're coming back as a mobile card battler.
"Garbage Pail Kids are icons of the '80s and a mobile card battler featuring their freaky antics is a natural expansion for the infamous and beloved brand," states Stuart Drexler, Jago Studios Founder and CEO. "We are thrilled to be working with Topps and look forward to bringing these memorable characters to life in a new way fans can interact with, directly on their mobile devices."
The game is a mobile card RPG with battle elements and should revive many of your favourite disgusting children.
"The game from Jago Studios will bring our Garbage Pail Kids to mobile devices around the world in a new way people haven't had before," states Ira Friedman, Vice President, Global Licensing at The Topps Company. "For fans from the '80s or the new generation just learning about the brand, virtually battling with GPK collectible cards offers a new mobile social experience that remains faithful to the irreverent heritage of Garbage Pail Kids."
While I always raise my eyebrow when it comes to mobile games – and especially card-based ones – this seems like a good format to bring the Garbage Pail Kids back. Whether or not they should be back is a different question entirely.
Last Updated: May 23, 2018