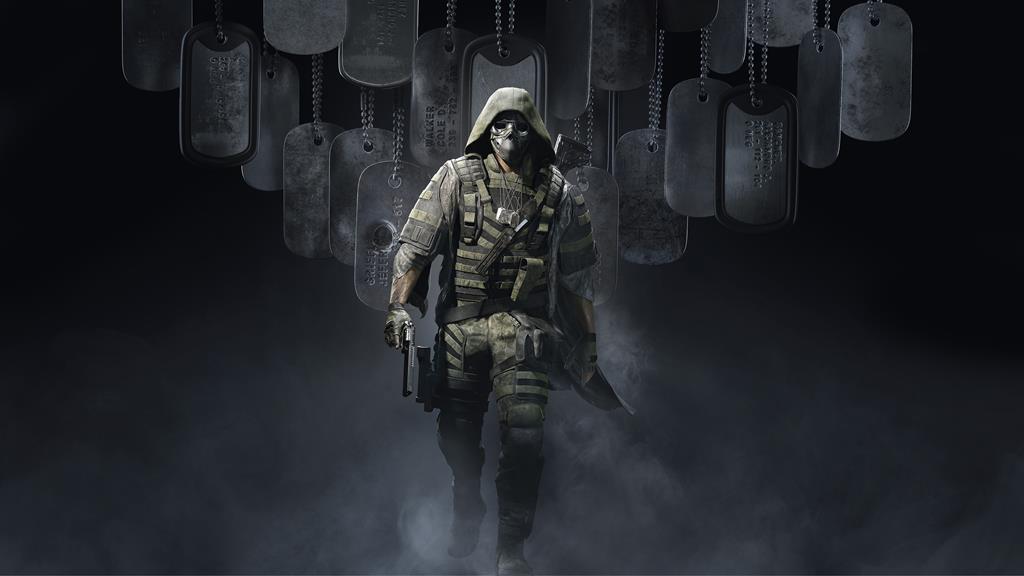 The more I think about it, the more I'm starting to realise that Ghost Recon: Breakpoint is probably Ubisoft's best stab at making an Apocalypse Now game without needing to pay for those pesky royalty rights. The plot point seems similar enough: You the lone wolf soldier (if you want), stuck behind enemy lines and hunting down a former comrade who has gone rogue. Although instead of being a blubbering wreck of a man, he's still in tip-top shape and doesn't need to have his scenes filmed from within the shadows to hide his epic girth.
Suck on that, Brando.
The real difference here between an age-old film that examines the horror of war and Tom Clancy's Apocalypse Wow, is that players will find themselves taking on some real danger. There's an army of operatives out to get you, they're just as dangerous as you are and they're backed up by an entire island's worth of bleeding edge drone technology that they can use to fight you with reckless abandon.
Unlike Ghost Recon: Wildlands, Ubisoft wants the odds to never truly feel in your favour as the in-game AI has been cranked up to 11 by the sound of things. See for yourself, in this collection of hands-on gameplay that Alessandro brought back with him from E3:
Looks…intriguing. The real question here, is if Ghost Recon: Breakpoint can be more than just a standard 30-40 hour game in the Ubisoft sandbox template. The French company is determined to transform all of their games into live service products, and while Ghost Recon: Wildlands eventually became a great excuse to visit Bolivia on a regular basis, it did take some time for it get there.
If The Division 2 is a solid indicator of what to expect, then Ubisoft probably has the formula figured out by now. That, and Breakpoint will have you taking on the Terminator, which is already a bonkers selling point for me. Hasta la vista, baby. I'm cautiously optimistic from what I've seen thus far. Jon Berenthal looks like a terrific antagonist, the gameplay has a harder edge to it and the Auroa Islands peninsula looks massively more interesting than the lush jungles of Bolivia.
Should be interesting to see how the final product shapes up ahead of its October 04 release date.
Last Updated: June 18, 2019