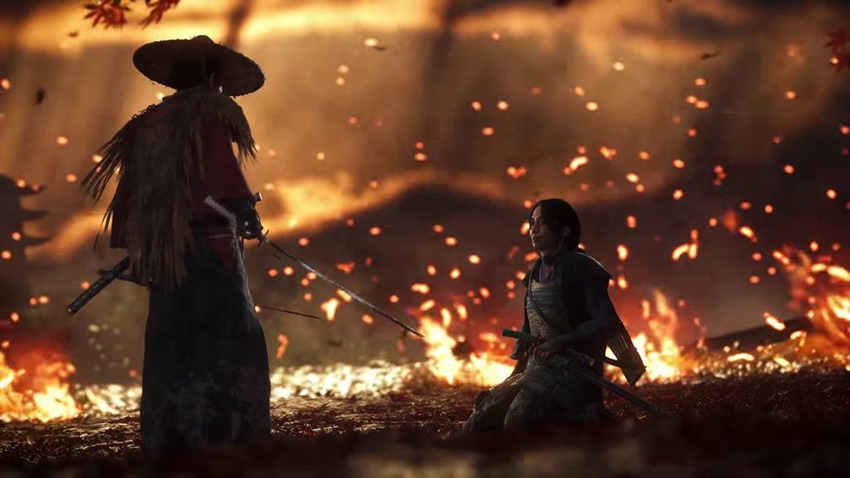 There's a lot that I like about Ghost of Tsushima. The upcoming slice 'em up from Sucker Punch doesn't just look like a tense game of action and exploration (with a healthy dose of Arkham combat mechanics, I'd wager), it also looks absolutely stunning. This year's E3 2018 reveal of gameplay in Ghost Of Tsushima highlighted a particularly rich tapestry of colour and design, emphasising authentic architecture with a license of creativity mixed in for good measure.
It's that very idea of giving players an open-world game that is worth exploring, that is at the forefront of Sucker Punch's efforts, as the studio wants to balance the more action-heavy sequences of their latest project with a chance to soak in some digital beauty."There are moments of quiet and beauty too," –that's part of the experience," Sucker Punch studio lead Chris Zimmerman said to Gamespot.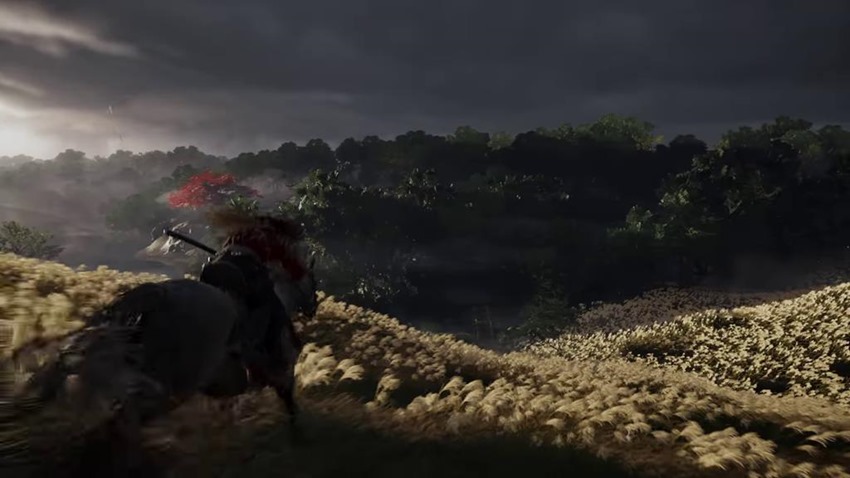 This isn't a sea of enemies. It's more grounded than that. There are times when you're walking through the woods and you listen to birds, or you spook a deer, or you hear a wolf in the distance and then it pads across the path and looks at you before it keeps going. That's kind of magical, when that sort of thing happens.

In any open-world game, you're not spending most of your time in combat. You're spending most of your time exploring and experiencing the world, and that's kind of why we put so much effort into designing a world that's so great to experience and explore. We're doing our best to capture the beauty and serenity of Japan, but there is an air of ever-present danger. It's beautiful, but there's a cloud of smoke on the horizon.

Or you're going through and you crest some pass and you see a gorgeous valley in front of you, and then you stumble upon a Mongol party. It's that juxtaposition that I think is pretty special. There's an ugliness to the violence [of] some of the stories set against this natural beauty. There's this tension there that plays into the experience.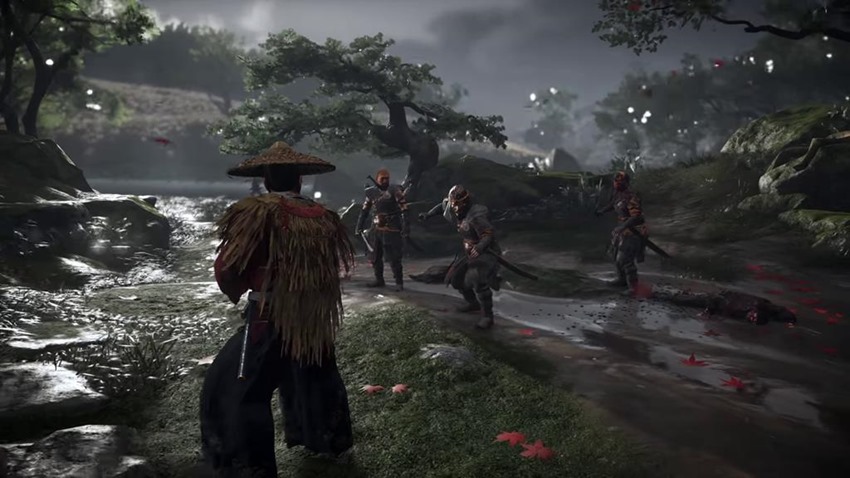 It's one of those things where you're trying to figure out how to get the player's experience to mirror the character's experience. Removing the barriers between those two is what pulls you into a time machine, to make you feel like you're actually there.

For these people, for many of them, this is the only home they've ever known. They know it was beautiful. They know that what it is now is not what it should be–that something's wrong. Making sure that when you're a player that you can feel that as well, that you can feel the tension between natural beauty and being in a building that's been burned and looted by the Mongols. We'll sometimes show you buildings that haven't been touched so you can sense that this place, this beautiful place, has been or is being ruined.

It's the difference between an open-world game that does a good job of pulling you in to let you feel like you're actually there, and an open-world game that never lets you forget you're playing a game. There's nothing wrong with those games, but that's not what we're aiming for. We're aiming for a game where you forget it's a game. That's a fun thing to try to do. It's nice to be able to aim high.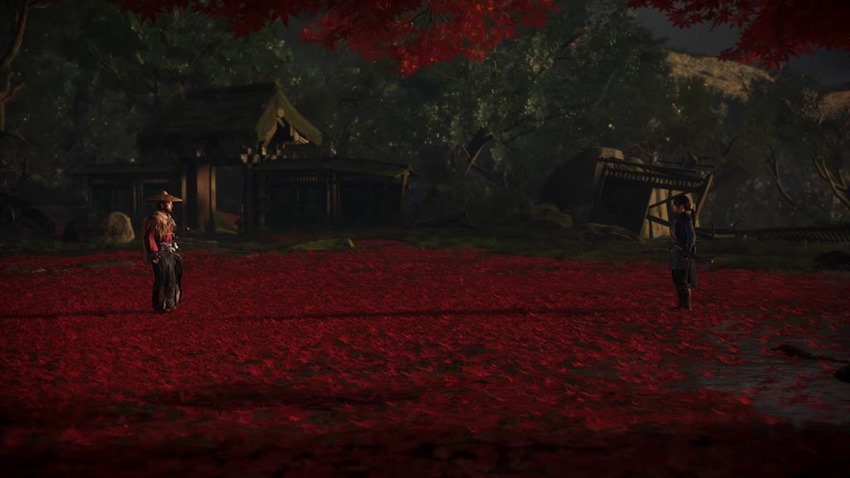 I'm a sucker for worlds that a player can get lost in. It's one of the most underappreciated facets of game design I reckon, to create environments for people to explore and interact with, and yet the people who craft those worlds never seem to get the kudos that they deserve. Hell, I'd still give Pandemic the highest of fives for their work on The Saboteur, if EA hadn't scuppered that studio a couple of years back.
I'm plenty certain that I won't be left hanging though, because that high five is waiting to be delivered to Sucker Punch for their work on Ghost of Tsushima, which makes me want to book a ticket to their feudal vision for Japan when it arrives in the near future.
Last Updated: July 4, 2018