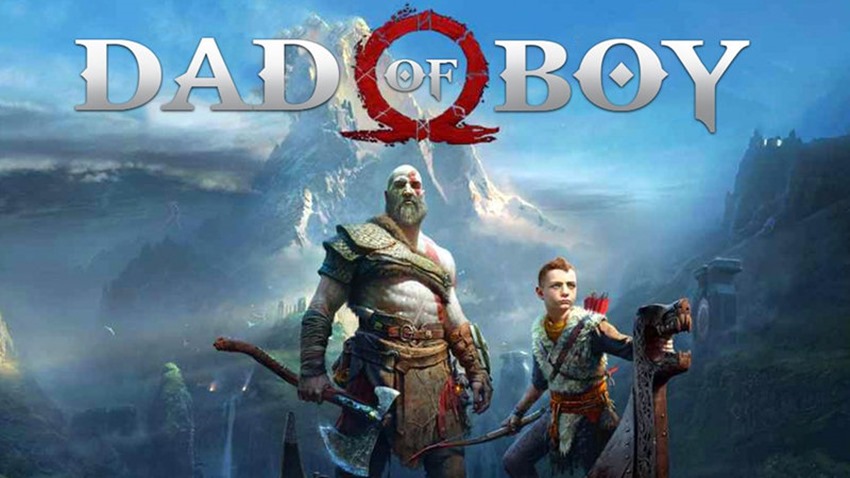 Imagine a God of War game without Kratos injecting axe-shaped iron into the heads of mythological beasts. That'd be like Super Mario without a portly Italian plumber crushing spines with his heavy feet. Or aeroplane flights devoid of the sound of screaming infants and a cabin plague that has everyone sneezing their lungs out. One of these is not like the other.
Point is, last year's God of War reboot which did indeed star dad of boy Kratos and his luxurious lumberjack beard, almost didn't include the iconic character. According to game director Cory Barlog when he spoke at an on-stage stage interview at Gamelab in Barcelona via Eurogamer, Sony studio Santa Monica considered cutting the burly chap from the project as they were of the mind that the world had grown tired of his bloodthirsty anti-heroism.
"Early in discussion, people were saying we had to get rid of Kratos," Barlog said to director of VR Product Development at Sony London Stuart Whyte.
It was like, 'he's annoying, he's done'.
Back when Kratos debuted in the original 2005 God of War, he was designed as a complete jerk on purpose, an anti-hero that players weren't meant to connect with as this version of Kratos was pretty much an irredeemable jackass who embarked on a deity killing spree across three games. Santa Monica felt the idea had run its course and they began toying around with the idea of introducing a new war god who could embody the mythology of the series. "Kratos is not God of War – Greek mythology is God of War," Barlog explained.
Barlog, on the other hand, felt that Kratos still had plenty to offer and he wanted to recreate the character as a man who had the potential to rise above his bloody past and find redemption. An idea which took a lot of convincing from his side to get the studio on his side: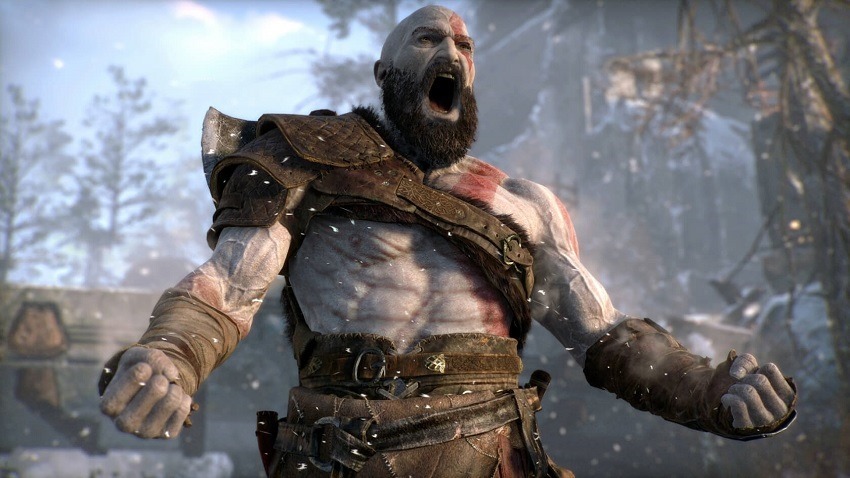 They really did not like the character. They wanted a new character. It took a lot of convincing to make them think it was a good idea.
Kratos' son Atreus became the catalyst of his change, with the character designed to be an asset and not a glorified escort mission trope. Even then, Atreus himself almost never made it into the final cut of God of War:
There was a point where we were going to cut Atreus completely. It was mostly due to the budget.
Barlog's vision eventually swayed the old guard, the elements fell into place and the end result wasn't just one of the very best games of 2018, but a project which defined everything that the PlayStation 4 era was capable of. "There is a connection to every story that is personal to you, and if there isn't, it's going to read [that way] on the screen," Barlog said of the influences that took him and God of War in its award-winning direction.
There's a lot to love about God of War overall. First impressions may be that it's a bloody good-looking game with incredible action setpieces, but dig deeper and you'll find a story of fatherhood that is all too rare in video games, which helped many an older gamer connect with the themes that were present.
Last Updated: June 27, 2019