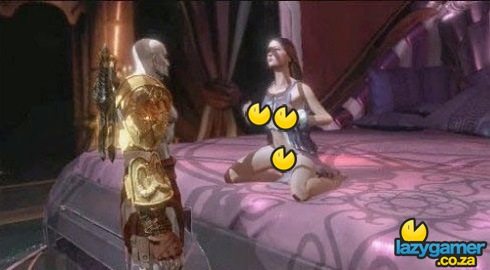 Upcoming hackey slashey epic God of War III is, by all accounts, an incredible looking game – and a graphical showcase of the horsepower behind the Playstation 3.
It may surprise you to know then, that it could have looked even better. Sig Asmussen, the game's director says there's room for improvement, and that the engine is capable of so much more.
"Well, I think our studio will use this engine again," he divulged to Destructoid's Nick Chester, "and it'll get better. And I think we're probably about 50- or 60-percent at it right now. I think there's a lot more we can do with it."

More? Really? Like what?

"I think individually our animations are incredible," he said, "and our animators are incredibly talented. But I think we could make our system technically better, in the way we blend animations. And I'm pretty sure that we already have the code to do that, and we just didn't implement it in God of War III because it came in real late."
It's a phenomenal looking game – and the fact that the next game from Sony Santa Monica will look even better excites me. There's a reason this generation is nowhere near over – and it's that there's still plenty of juice to be squeezed from both HD consoles. I just wonder if they can speak to the Team Ninja guys and maybe improve their breast physics.
God of War III sees its European release on March 19th, with South Africa getting a release on the 17th.  I know what I'll be doing that weekend.
Source : Destructoid
Last Updated: March 12, 2010