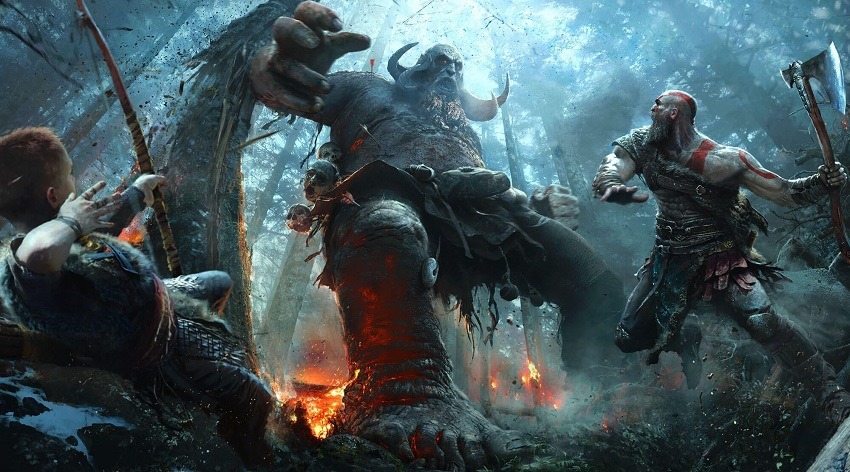 If there's one thing that really felt like it needed to come soon, it was a release date for God of War. Sony has been huffing and puffing about the series reboot of sorts ever since its incredible reveal nearly two years ago, but it's always left fans wondering when it would launch. At E3 last year Sony promised it would be out in Q1 of 2018, and they're sticking to that. God of War lands in Norse Mythology this April 20th, and its tale seems more personal than ever.
The biggest change to Kratos is the introduction of his son, opening up the former Greek god to a parental life on the outskirts of a new world. The trailer below does a great job of setting the stakes of the journey he and his son undertake while underpinning the true motives for the stark character difference this once bloodthirsty warrior seems to have undergone. I won't flesh it out here in case you want to really go in unspoiled. In which case you should probably not watch the below.
But if you did: holy shit. God of War has always delved into a power fantasy with some heavy hitting gods, but even I didn't expect it to take a turn to the sincere like this. Kratos fighting his inner demons while attempting to raise his son without the bloodlust that consumed most of his life is a God of War story I desperately want to dive into. Especially one that looks to be acknowledging the sins of the past in some powerful ways.
Kratos and his new magical axe looking like they're going to have their hands full though, as a journey to a mysterious land puts them on a collision course with all sorts of new nasties to chop up. It's still a God of War game after all. Just with a lot more heart to it.
Last Updated: January 24, 2018