Nintendo Gold Cartridges and the '95 Nintendo World Championship can be pinpointed as some of the first ever esports events, back when it was known as a "massive waste of time." Nintendo's support for esports dwindled in the early 00's as they focused primarily on their "family fun" games eventually pulling their Smash Bros franchise from some of the more notable fighting competitions around the world. In the more recent years, Nintendo reintroduced their support for Smash Bros in major competitions like EVO, and have since begun looking towards a brighter future, especially since the release of the Switch.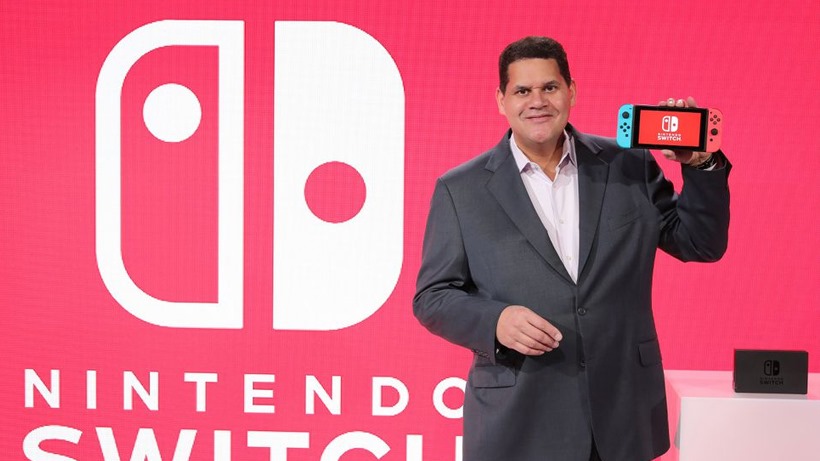 The advert for the Switch already gave us a small hint at Nintendo's interest in esports. The Switch itself was unlike any other platform used for competitive gaming, which already started setting Nintendo apart from other companies. The showcase of both Splatoon 2 and ARMS were a huge success at E3, and Nintendo President Reggie Fils-Aimé spoke about esports in an interview with The Verge.
"We've been fortunate with Smash Bros. to have a franchise that has been very active in this space. What we've been doing is educating our developers and candidly creating some expertise ourselves in how to engage with the community. Now we have a fantastic relationship with the Smash Bros. community; I would say that was not true fix, six, seven years ago. We think that Arms can support a very vibrant community.

"We were in e-sports back in 1995 with the very first Nintendo World Championships. We've been in this space. I think what Nintendo is doing, as we always do, is our unique view on this, and finding ways to make it a bit more mainstream and a bit more massive, maybe than others have done. We're going to do it differently."
I can attest to the "doing it differently" as the Switch already brings about a mobile aspect to esports. Mobile esports, like Hearthstone and Vainglory, have seen some popularity as of late, but the Switch is a much more powerful device and the titles that are being released on them have a rich background of die-hard Nintendo fans who will throw as much support as possible towards anything Nintendo touches. Another refreshing takeaway from the interview is how the President of the company, and not some sales director, is speaking about their interest in esports. This shows interest from the top, and we can rest assured that things will be very different for Nintendo Esports.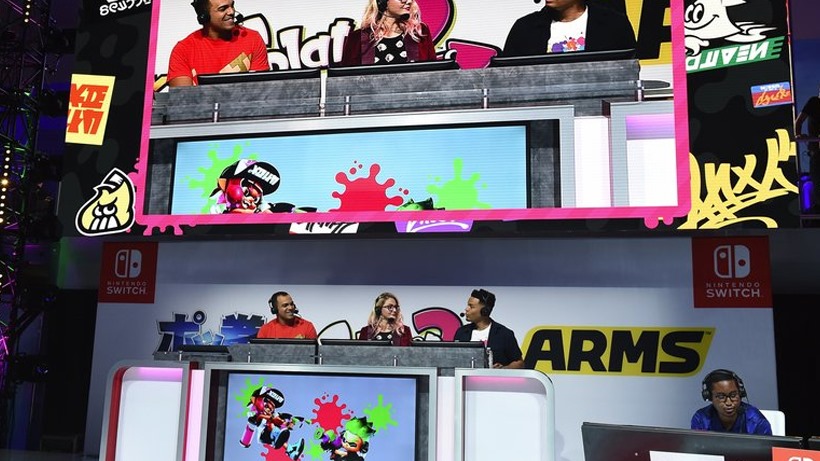 There is, however, one foreseeable issue – Smash Bros. It's true that Nintendo has a rich competitive history with Smash Bros. but no indication or release has been announced for the Nintendo Switch. At the moment we have ARMS, and later this year we will get Pokken Tournament DX and Splatoon 2, but we all know everyone wants Smash Bros. to come to the Nintendo Switch. These are exclusive titles to the Switch which could inevitably harm their esports franchise by supporting that content only. There needs to continued support for their long list of titles which are still played as esports to this day, the Switch is the future, but there will be no future if the past is not accounted for. Nintendo needs to remain clear on their plans and announce whether or not Smash Bros. will make its way to the Switch (I don't see why it wouldn't). Taking care of the fans is something Nintendo is focused on, but there are limits to fan feedback as explained in his closing statement to The Verge.
"We certainly look at what our community is saying. But arguably, if all we did was listen to our community, we would be creating content against a handful of [intellectual property] with a handful of feature sets, because that's typically what the consumer focuses in on. Things that they know, things that they've seen before."
Like esports?
Check out esports central
Last Updated: June 27, 2017