The world as a whole is still pretty unsure about Artificial Intelligence. We've all seen Terminator, and we've all seen the power of Google, but what if we pleased our AI Overlords with a win every now and then? This is what Google plans to do after their DeepMind AI became the first computer generated software to beat a Go player last year. While Go might not be as popular around the world, there is one game that was popular, and is in desperate need of something, to say the least.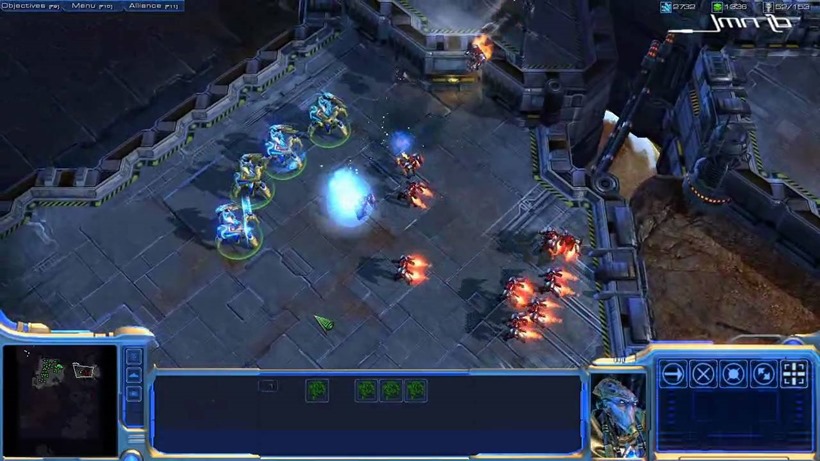 DeepMind's next opponent will be a professional Starcraft II player. Who that player is has not been decided yet, but we can assume it's going to be one of the Starcraft greats, possibly a Korean pro-player. Blizzard are onboard as well, according to a report by Polygon:
"Researchers interested in using the RTS game to test how AI responds to it will be able to do so early next year. Blizzard is working on modifications for the game that will allow researchers to build systems specifically for the purpose of learning to play StarCraft 2. Those modifications are expected to be ready for release sometime within the first quarter."
The announcement came from the BlizzCon keynote by President Michael Morhaime. Morhaime announced a number of new features being added to Starcraft II, but the most interesting was their partnership with Google and the above mentioned announcement. AI versus players is nothing new. For years the world's best chess players have been pitted against AI, and the AI seem to be leading the on the scoreboard. However, while chess is a rather straight forward in execution, but infinite in possible moves, DeepMind's next project is rather large as Starcraft is not the easiest game in the world. One of the biggest issues will be the micro-management of units and macro-management of resources, as explained during the Keynote.
"It may surprise some, but despite being able to perform more actions per minute than a human player, the bots still have sub-par micro-management. Bots have faster individual unit control which allows them to use hit-and-run techniques, but deciding where/when/how to attack/retreat is still a problem."
It's going to a momentous task for Google's AI team, and possibly one of the hardest to date. The aim is to both further research into AI, as well as improve on AI control within games. There are currently bots of various difficulties in games, but they are easily beaten and can never match up to a human – DeepMind aims to change that. When this is going to happen is unclear, but it's definitely going to be a treat to watch as the question still remains – who can beat South Koreans at Starcraft?
Last Updated: November 7, 2016