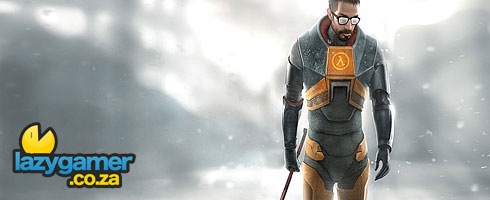 Ever mute protagonist of the Half-Life series, Gordon Freeman, will probably not gain a voice for Half Life 3. With Half life episode 3, or Half Life 3 proper on the way, fans are wondering how the series will evolve, and if the crowbar-wielding hero will be brought  in line with other modern FPS avatars.
Apparently not, as Gabe Newell wants him to remain little more than an arm swinging a crowbar.
Speaking to Edge, Gabe Newell replied to questions about Gordon gaining a greater sense of embodiment.
"We haven't had a reason to change that. Most of what I've seen to date has been gimmicky and is entertaining for just a minute or so."

On the subject if Freeman getting a voice, he added :

"We're not philosophically opposed to this, but we don't have any good reasons to do it. Right now making your companions more interesting and compelling seems a more fruitful avenue to explore."
Personally I think Gordon is fine the way he is. what's more important is that we actually get a game – and soon. With Portal 2 on the way though, it seems like it may still be a while before we return to Half-Life.
Source : CVG
Last Updated: April 6, 2010