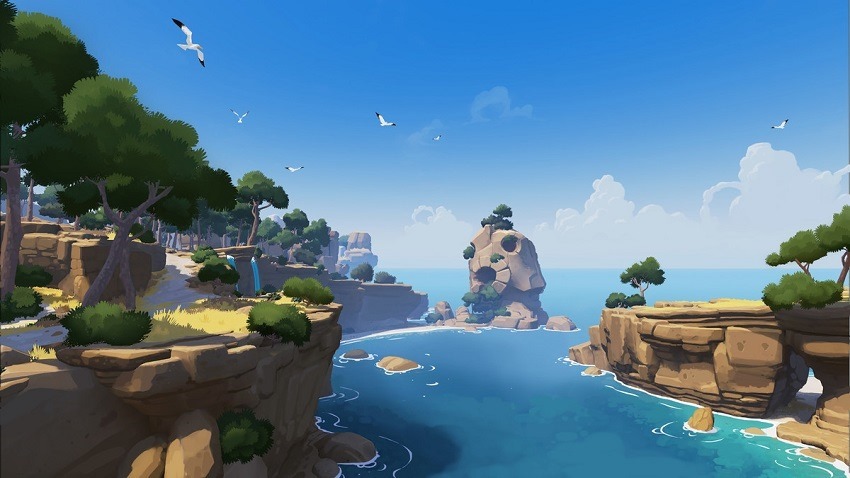 RiME, the gorgeous and sometime troubled puzzler from developers Tequila Works, finally has a release date for the platform it's likely going to be enjoyed best on. RiME was announced for the Nintendo Switch before it launched, but it will only launch near the tail-end of the year. On the 14th of November the indie title will launch on the eShop in America, and in Europe three days later on the 17th. It will also launch in a more expensive physical version, which will include the game's soundtrack.
RiME, which takes some artistic inspiration from games like Ico, puts you in control of a boy on a strange and mysterious island. You'll use him and your own wits to solve puzzles around you, uncovering a lost narrative and many secrets as you progress. The game was lauded for its art style and moving moments, but many felt it lacked some punch in its logical puzzles that cropped up sometimes far too frequently.
The game was shifted from being a PS4 exclusive some time ago, and went through a period of uncertainty as Tequila Works retained the IP. It was also one of the first games to highlight the strange disparity between digital and physical editions on the Nintendo Switch, with the physical version set to retail for $10 more. Sitting at $40, it was just one of many games that would go on to make news out of the apparent "Switch Tax" that Nintendo's cartridges imposed.
Still, it should be a neat way to catch up on the game if you missed it earlier this year.
Last Updated: August 3, 2017