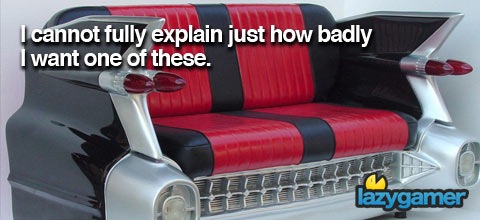 With Gran Turismo 5's release finally hitting "just around the corner" status, we are starting to get more details about new features that will be included when it hits shelves in November. The latest information details a new feature called "My Lounge" which serves as an online hub that will give players access to all sorts of community-based features in the game.
We've got the low-down, after the jump.
The details released have been taken from the latest issue of the Official Playstation Magazine, and they go a little something like this:
Players will now have the ability to use their "My Lounge" area in the game to check their bulletin board that contains stats, progress and messages as well as send out challenges and messages to friends.
From the Lounge, players will also be able to create 32 player voice-chat sessions and also host 16-player online races. Also, players will be able to jump into ongoing race sessions as spectators and will also get access to the GT-TV VOD service and a replay theater.
More information on Gran Turismo 5 should be coming soon enough, so keep checking back for more news in the near future.
Source: VG247
Last Updated: July 12, 2010