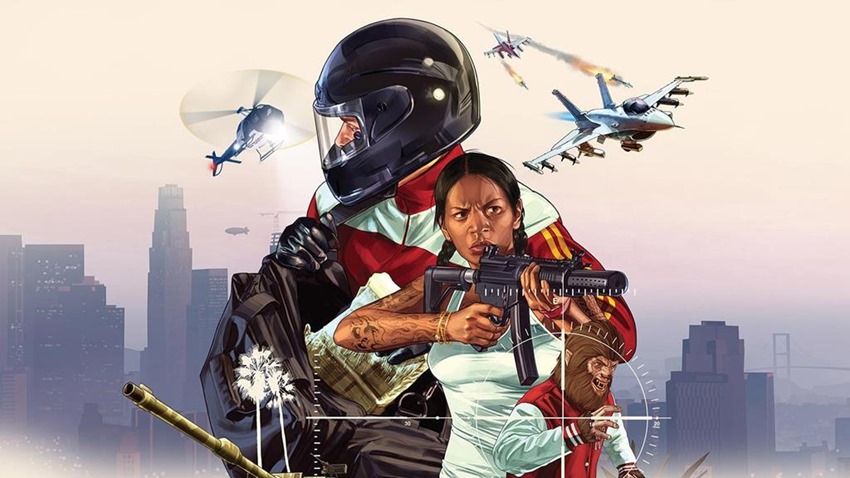 Surprise! Grand Theft Auto V is a blockbuster! In news that should come as a shock to no one, Rockstar Games is still selling copies of their classic sandbox by the truckload. Back in May, it was reported that Grand Theft Auto V had crossed the 110 million copies sold mark, while a new quarterly fiscal report from Take Two Interactive has painted an even rosier picture for the game: Between May and November, that figure shot up to 115 million units sold.
That's an absolutely staggering number, no doubt buoyed on by Grand Theft Auto Online still attracting a ton of play every single day. Just in terms of sheer numbers, that puts Grand Theft Auto in third place, just behind Tetris and Minecraft. To make that number even more mind-boggling, how about this: GTA V has now sold almost ten times as much as The Legend of Zelda: Breath of the Wild, almost six times more than The Witcher 3: Wild Hunt and more than twice that of the numbes shifted by Playerunknown's Battlegrounds.
"I think as the install base grows, if you're over the age of 17, it's a must-have title," Take Two's grinning big boss Strauss Zelnick said to Gi.Biz.
This title, remember, was developed for the last generation originally and then a new version was developed for this generation. And it's pretty amazing that a title originally developed for last generation remains the standard-bearer for quality more than six years later.
The rest of the games under publisher Take Two Interactive aren't doing too badly either. Red Dead Redemption 2 has shipped over 26.5 million units since launch (Shipped not sold), Borderlands 3 has shipped over 7 million units since launch and the future is looking increasingly digital as Take Two claim that over 70% of their games bought have been through online channels.
With Red Dead Redemption 2 out on PC this week, the gist of this story is that Strauss Zelnick and the rest of the Take Two board are looking at a very very full stocking of profits this Christmas.
Last Updated: November 8, 2019