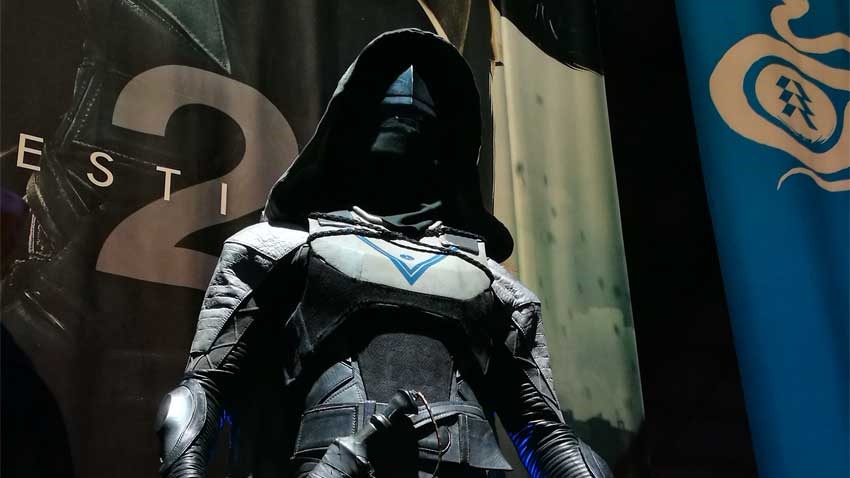 Los Angeles is a weird city. On the one hand, it's home to Hollywood and many an iconic eatery. Look deeper and much like many of the actresses who were used and spat up by the movie industry you'll find that the shiny veneer hides a town that feels like it happens to be busy consuming itself and hiding all the damage with a quick coat of paint.
On one Thursday afternoon, however, Los Angeles was home to a massive reveal event for Destiny 2. At this point, you're either on board for the sequel to Bungie's initial foray back into space and beyond with as many bullets as possible or you're more than happy to sling a tweet my way telling me you hope that Destiny 2 has an actual story this time. We get it, you're a guy filled to the brim with hilariously derailing one-liners.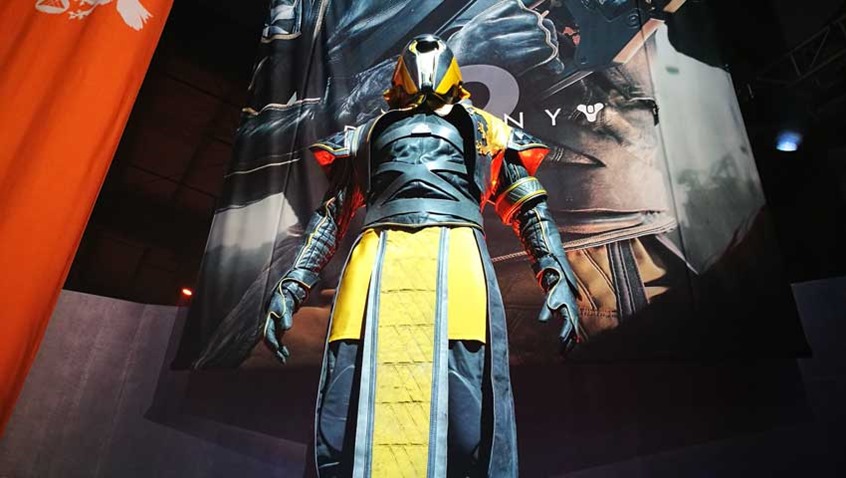 The point I'm making is that being around Destiny fans was fantastic. Russians, Australians and every other nation on this planet were represented at the aircraft hangar that hosted us. It was beautifully setup, with a collection of Guardians on display that had my cosplay senses tingling and a security guard eyeing me very carefully, while PCs and PS4 Pro consoles were set up for some hands-on time with Destiny 2.
I spent plenty of time in front of a screen. I also spent a lot of time looking at a collection of Destiny guns that were thankfully behind some lick-proof tempered glass in that hangar. Look at these beauties:
You know what's weird? It's that I have no desire to own a gun in real life. That doesn't mean that I don't appreciate the design of a death-dealer and the intelligence needed to craft a weapon. But the guns of Destiny 2, fake as they are, happen to be pure 3D-printed art. Rocket launchers and pulse rifles, hand cannons and long-range sniper rifles…Man there's a talent at Bungie for making the receiving end of the death you're about to receive in the Crucible look like a beautiful finale to your life.
While most of you will never get to own those guns in real life unless you feel like spending some coin on a 3D printer or the wood necessary to sculpt one, at least September will give us a virtual arsenal again. After all, Destiny's best attribute has and always will be its superb gunplay.
Last Updated: May 31, 2017