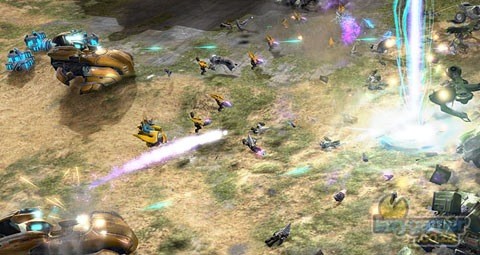 Gamerlobby in conjunction with TheLair and Mayhem are hosting our very own Halo Wars launch party on the 28th of February.
Microsoft has kindly agreed to send over some consoles and merchandise to the party so if you are still on the fence about Halo Wars this is possibly the cheapest way to find out if you want it or not.
But it gets better, not only are you getting to see Halo Wars up front and personal but Gamerlobby and TheLair are also holding an EndWar 2v2 tournament with tons of prizes and since it's a LAN… no lag.
And don't worry if you aren't any good at EndWar there will also be some free give aways for people like myself who just plays for the fun of it…
Oh and if you don't care about competitive gaming then rather just rock up with your console and play some friendly L4D or Gears instead… According to the current list as long as you have L4D, Halo 3, Gears 1 or 2 then you will have something to play when you get there.
All the details can be found through the link below.
Source: Gamerlobby
Last Updated: February 16, 2009