It Takes Two is the newest title from the slightly off kilter mind of Josef Fares of "Fuck the Oscars" fame being published by EA Games under the banner of his relatively new studio, Hazelight Studios.
I have to be honest here and say that the game itself had flown a bit under my radar as it's not my usual genre that I enjoy but when we got the invite to go hands on with this interesting co-op title I couldn't resist.
The game itself follows the story of a married couple who both love their daughter dearly but have fallen out of love with each other and have decided that it would be best to get divorced. They break the news to their daughter who is understandably upset and she scurries away to the barn and wishes on a book of love that her parents would stay together.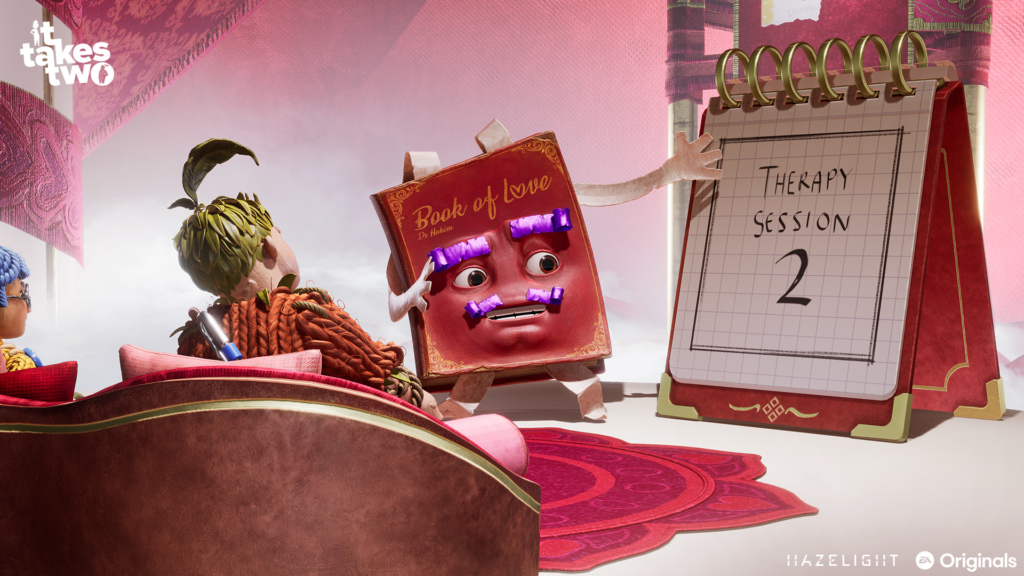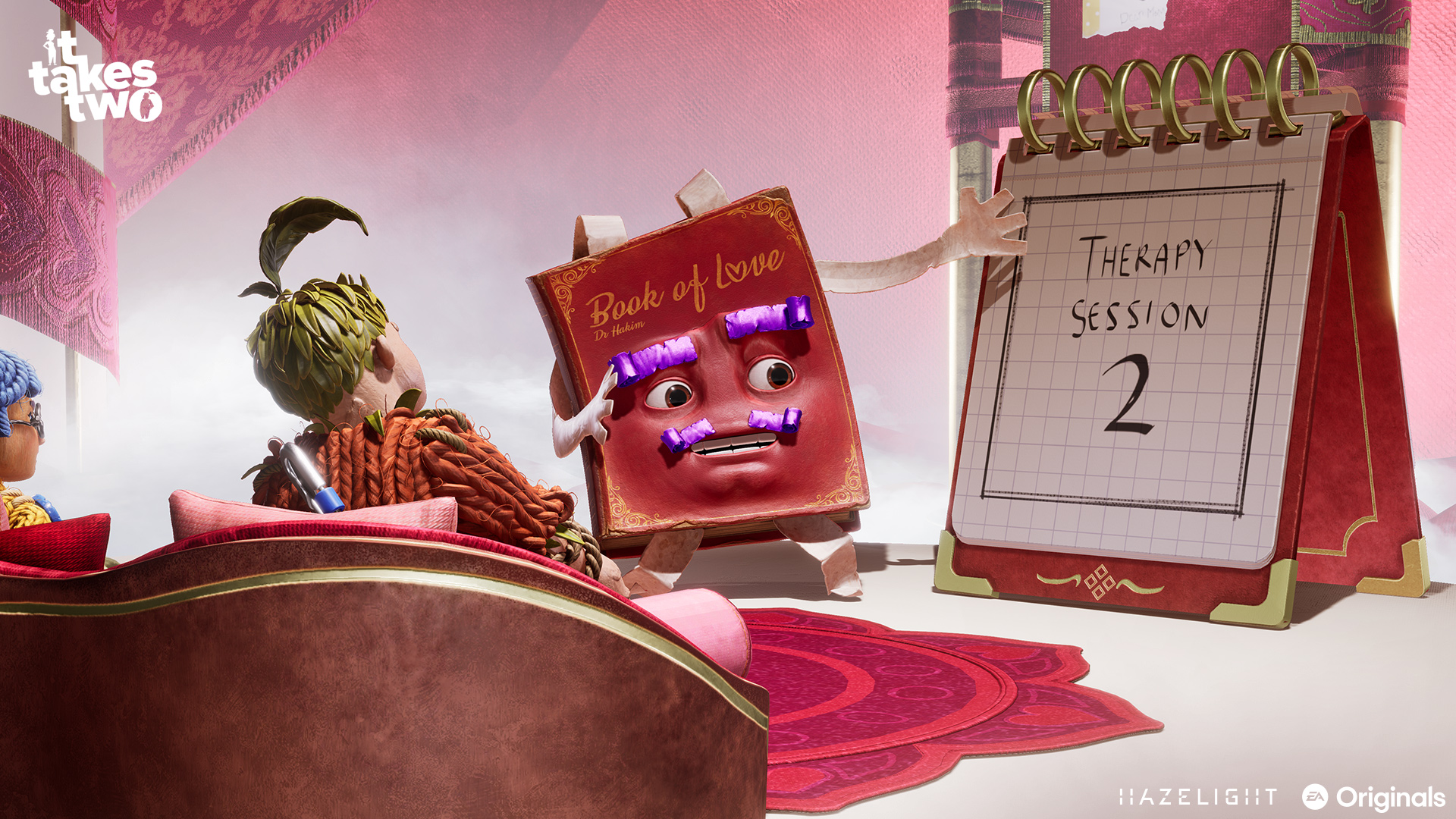 As luck would have it the book is magical and with the power of her tears, and a bit of gaming magic, the parents (Cody and May) are transformed into dolls by the book who is now also a character (Dr Hakim).
Cody and May quickly realise they will need to work together to get back to the house to convince their daughter to reverse her wish so they can be transformed back into the dysfunctional family they once were.
To prepare for the hands on preview like a true journalist I felt it necessary to fight with my non-gamer wife the night before the event so that the gameplay would be as incredibly awkward and complicated as possible. True story… So don't tell me I don't bleed for my craft.
Anyway, after sitting through an interesting preview and Q&A with Josef we were given access to the first 2 stages of the upcoming title and set free with no PR representatives eyeballing us from the corner. This was a nice change of pace so after grabbing a drink each we sat down behind the PC to work as a seamless unit, whilst still not really talking to each other.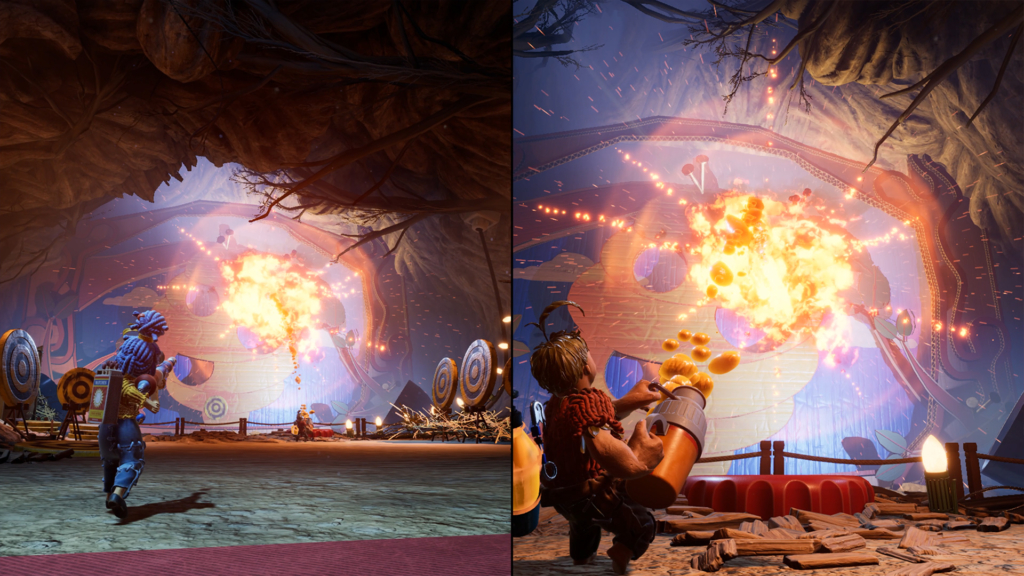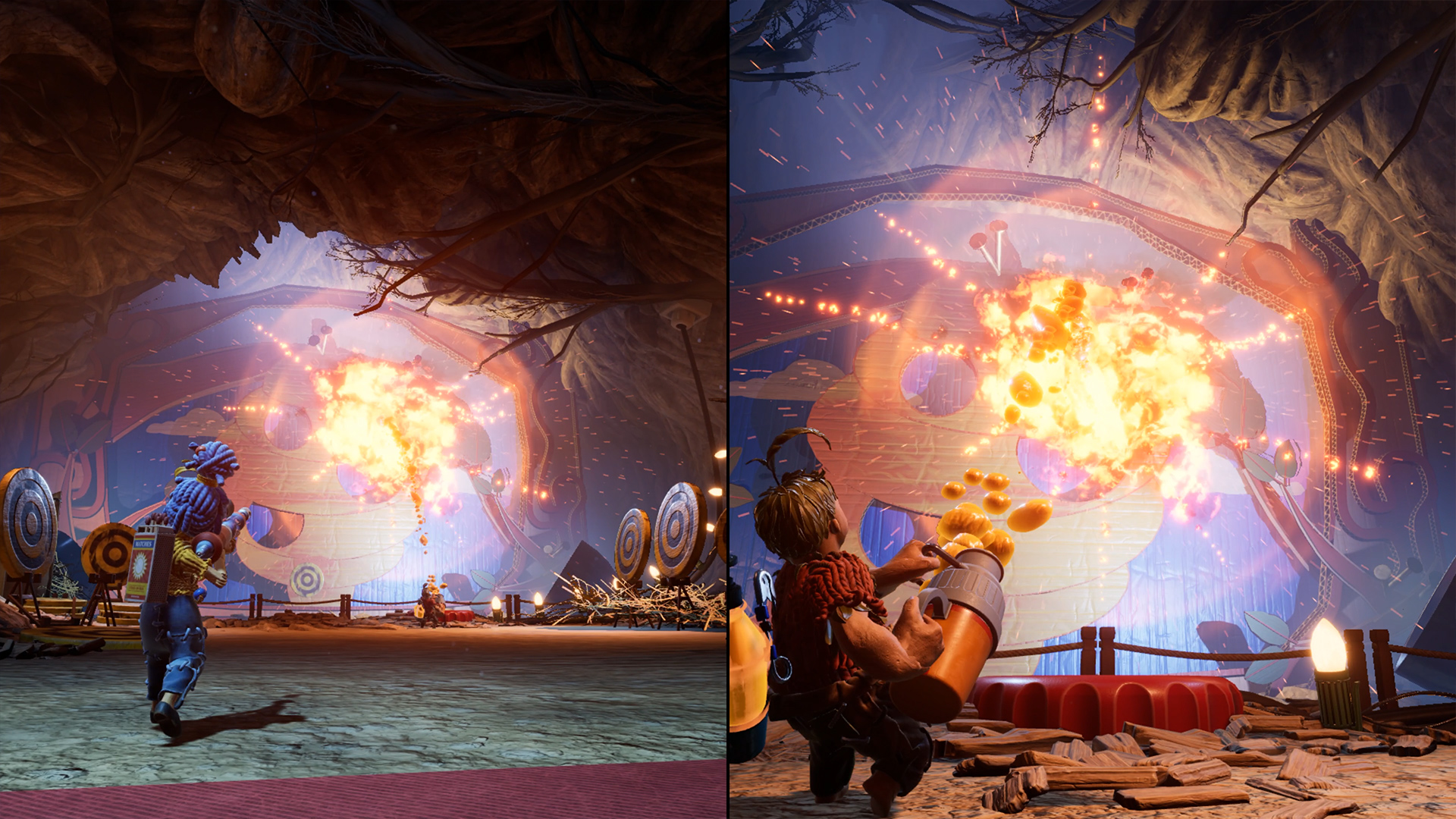 This quickly proved tricky as It Takes Two lives and dies by it's name, it's designed from scratch to be played as a co-op game and is literally impossible to complete the puzzles and stages single handily.
After a few minutes while the wife was chasing a van (that didn't exist) around the shed we decided the best idea was to work together and communicate properly.
What followed was literally hours of fun, we laughed, we reminisced and we both contributed differently into a game that felt like it was created perfectly for feuding partners. The small(ish) amount of content we were allowed to play would probably have taken an hour or 2 for competent gamers to complete but even though it took us well over 6 hours to complete it never once felt like a chore.
In fact at midnight I had to call it quits as I had work at 5am and the first thing my wife asked when I completed work the following day was whether we could play more of the game. This is a person who plays Candy Crush and Pokemon Go.
What I found truly great about the game in the time we had hands on was the variety of challenges. Every segment of the gameplay felt unique and the boss fights harked back to the "good old days" of 90's gaming where they felt impossible at first but as you figured out the weaknesses and tricks it became possible and beating them felt amazing.
I was definitely disappointed when our hands on came to an end and I'm definitely excited about getting my hands on the final game when it's released and I would recommend every single gamer with a partner take a look at picking this title up. It honestly felt like 5 fun marriage counselling lessons in a few hours.
Josef Fares and his team appear to have knocked it out of the park again with their unique story telling ability. Obviously as always don't pre-order anything ever, but definitely stick this quite high up on your list of games to buy if the reviews prove that the first 2 levels weren't a flash in the proverbial pan.
Last Updated: March 2, 2021