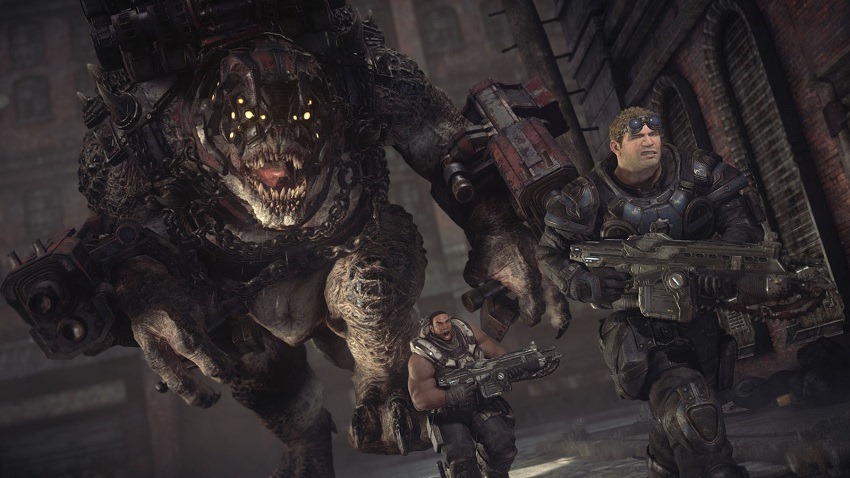 Gears of War is filled with a host of memorable, grotesque creatures that you shoot and saw your way through throughout four pretty great games. Most of the time you're facing different types of Locust drones, but it's the fights with their more reserved, larger creatures that stand as the most memorable parts of each campaign. One such fight was against a colossal locust with two massive cannons mounted on his back. A Gears of War version of Blastoise if you ever saw one. I'm talking about the Brumak, and it deserves more love than it ever got.
Rewind back to the first Gears of War. You see the Brumak a few times, especially in the game's action-packed opening. But you don't really get to fight one. At least, you never did in the original version of the game. When it launched on PC, an additional chapter was added before the climax that featured a horror-filled fight against the huge foe, which involved trapping one in the power lines of an abandoned power station. It was an exhilarating fight and one that made the Brumak fearsome. Which was undone by its overuse in the sequels that followed.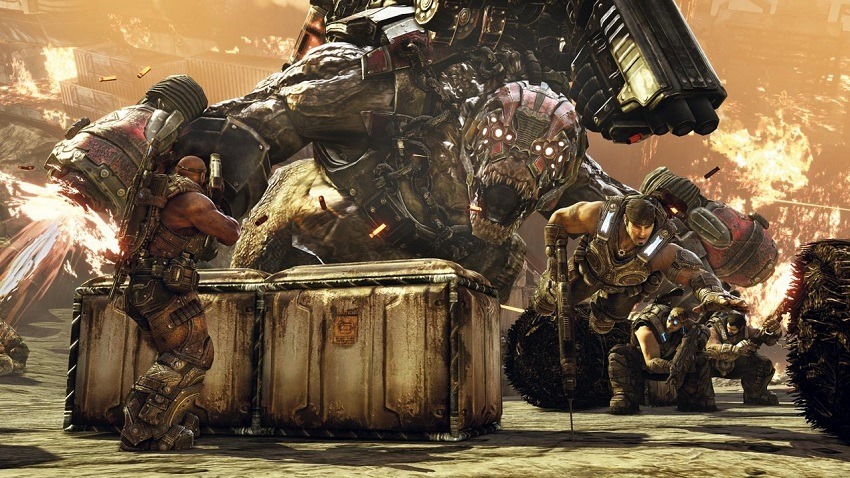 But that element of fearfulness, that excitement of taking down a monster magnitudes bigger than you are. That's what a game like Monster Hunter World lives and breathes on. So it's no surprise that someone has thought about what the Brumak would look like in that world. But not everyone is Rod Fergusson, the studio head at Gears of War developer The Coalition.
So who at @monsterhunter do we need to talk to about getting a Brumak in the game? 🙂 With or without guns – although an armed monster would be pretty cool! pic.twitter.com/FP7z8t04lW

— Rod Fergusson (@GearsViking) May 7, 2018
Does that mean the Brumak is coming to Monster Hunter? Certainly not, but the game is pretty heavy-handed with its DLC and inclusion of big Capcom franchises. Capcom even struck a deal with Sony to include Horizon Zero Dawn's Aloy at launch, so they're not opposed to platform-specific gear at all. But an exclusive hunt? Microsoft may want to get those wheels turning, and I would love to see it happen. But let's file this in the "nice to have" slot for now.
Last Updated: May 9, 2018