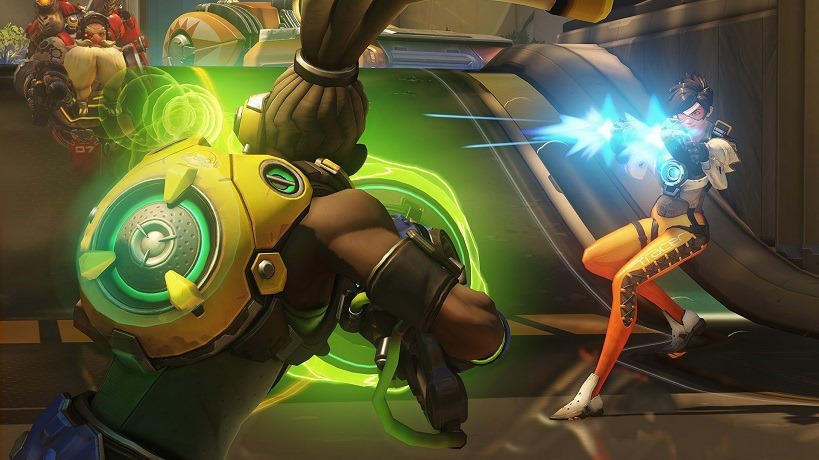 If you've been having a strange day, don't fret. I don't think it's been normal to most, and at worst its been downright terrifying. And there's nothing much games can really do for that, but at least there's little bit here and there that could perk up a smile on your face. Like watching most of Overwatch's voice cast hang around at BlizzCon, each keeping in their distinct characters.
Jonny Cruz, who loves to break it down as Lucio in-game, caught up with many of the voice actors at the Blizzard even over the weekend. Shot on his smartphone, the entire video is as goofy and hilarious as you'd want it to be, with each actor delivering their lines with perfect pitch. You can check out the full compilation below, unless it's high-noon.
Lúcio runs into Overwatch Characters. @PlayOverwatch @matthewmercer @SilverTalkie @CaraTheobold @carolinaravassa pic.twitter.com/7rfchgJtrA

— Jonny Cruz (@JonnyCruzzz) 8 November 2016
There are some missing faces, but you're likely to see at least one of your favourite characters repsented by their human counterpart. In full, we've got Symmetra (Anjali Bhimani), Genji (Gaku Space), Winston (Crispin Freeman), Soldier: 76 (Fred Tatasciore), Roadhog (Josh Petersdorf), Tracer (Cara Theobold), Zenyatta (Feodor Chin), Reaper (Keith Ferguson), Torbjorn (Keith Silverstein), Mei (Zhang Yu), McCree (Matthew Mercer), D.Va (Charlet Chung),  and even the recently revealed Sombra (Carolina Ravassa).
if you're looking for something a little substantial, the actors all hosted a panel at the expo too, which you can catch up on now that many have fond their way online. There's not much to the panel itself, other than seeing more of them throw out some famous lines and talk about their time working on Blizzard's highly successful shooter.
It's just a little fun to end off the day, and hopefully a distraction from how undeniably goofy the real world is acting right now.
Last Updated: November 9, 2016