The two popular streamers initially came second to Kripp and Trump but managed to win the day after a recount was requested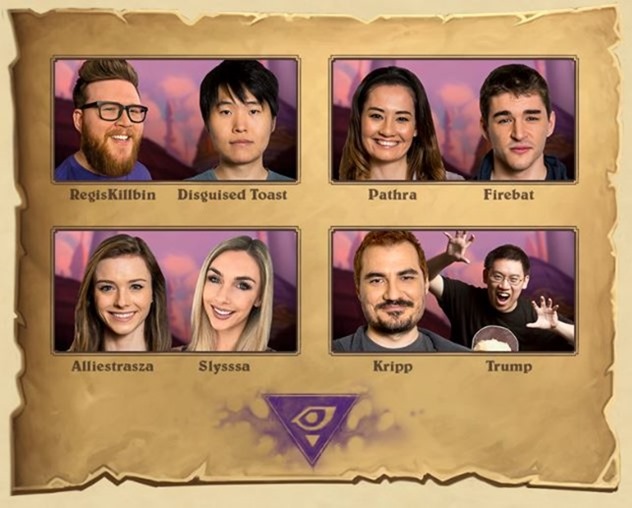 To promote their new single-player content, The Dalaran Heist, the Hearthstone team recently held the Showdown in Dalaran, an event that saw popular Hearthstone content creators paring up to defeat as many of the campaign's bosses on heroic mode as possible. The teams comprised of DisguisedToast and RegisKillbin, Slyssa and Alliestrasza, Pathra and Firebat and Kripp and Trump. The two-day event saw the teams competing for $10,000 dollars, scoring points for every boss that was defeated. Kripp and Trump, who have been known for their deck building skillsets and often stream successful arena runs were highlighted as favourites to win.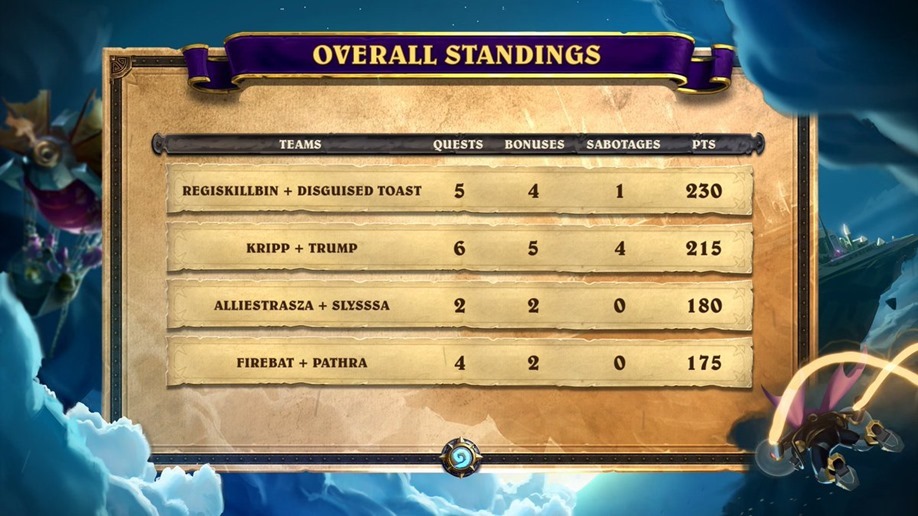 And for a while, it seemed like they did. In the events concluding moments, Trump and Kripp were announced as the winners, defeating Toast and Regis by 5 points. Yet every the pot stirrer, Toast wasn't satisfied with the outcome, asking for a recount of the final scores. While his request was initially ignored by the event organisers, Toast persisted eventually causing the crew to cave and recount the final scores, revealing that DisguisedToast and RegisKillbin were the actual winners by two points. Toast is known for his mathematic skillset, often breaking Hearthstone with impossible combos that deal an immeasurable amount of damage.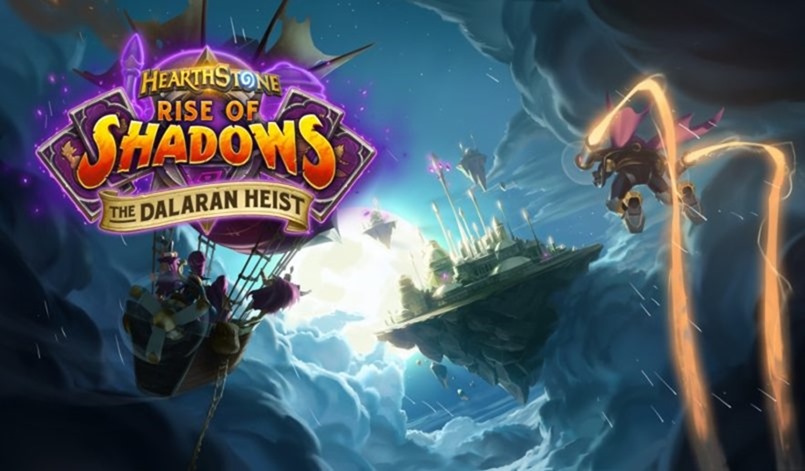 Despite the event just being fun promotional material for Hearthstone, I doubt anyone of us would have just let $10,000 go if we were sure that an error had been made. The first wing of The Dalaran Heist is currently available for free to all Hearthstone players. The videos of the event can be found here and here.
Like esports?
Check out esports central
Last Updated: May 27, 2020